News & Editorial
Subscribe to posts
杏林奇才 方耀博士
Dr. Fong Yiu - remarkable talent for Traditional Chinese Medical Therapy
方耀博士原名方輝燦,其祖父方君健是著名中醫師,父親方群也是一位中醫,現今方耀也是一位傑出中醫,實可稱為三代中醫世家。
因祖父從事革命活動,為逃避政治迫害,所以方耀一歲時被父親帶同他到了高棉(現稱柬埔寨),所以方耀是在柬埔寨度過他的童年,直至一九六零年,方耀在中國駐柬埔寨外交官員的幫助下回到祖國升學,為方便回國,把原名方輝燦改為方耀至今。不久,中國內地開展文化大革命,他因需要到北京照顧親戚,在機緣巧合下遇到時任北京人民醫院院長、清朝御醫、北京四大名醫之一的商振汕醫生,在交往時,商振汕發覺方耀對中醫藥學甚有天賦,且願意艱苦學習,因此收為入室弟子,且把畢生的醫術和經驗盡教,特別是其著名的「點眼神方」悉心傳授給了方耀。其後,方耀於一九七零年在英德茶場總醫院任新醫科副主任並任巡迴醫療隊副隊長。一九七二年七月,方耀取得單程證來港,八月應聘為九龍中醫師公會會員、九龍中醫學院教授,主持第一屆針灸速成班主講課程。同年十月,開創了方耀診所,後改名為香港中華中醫院。一九七三年開辦香港中華中醫學院。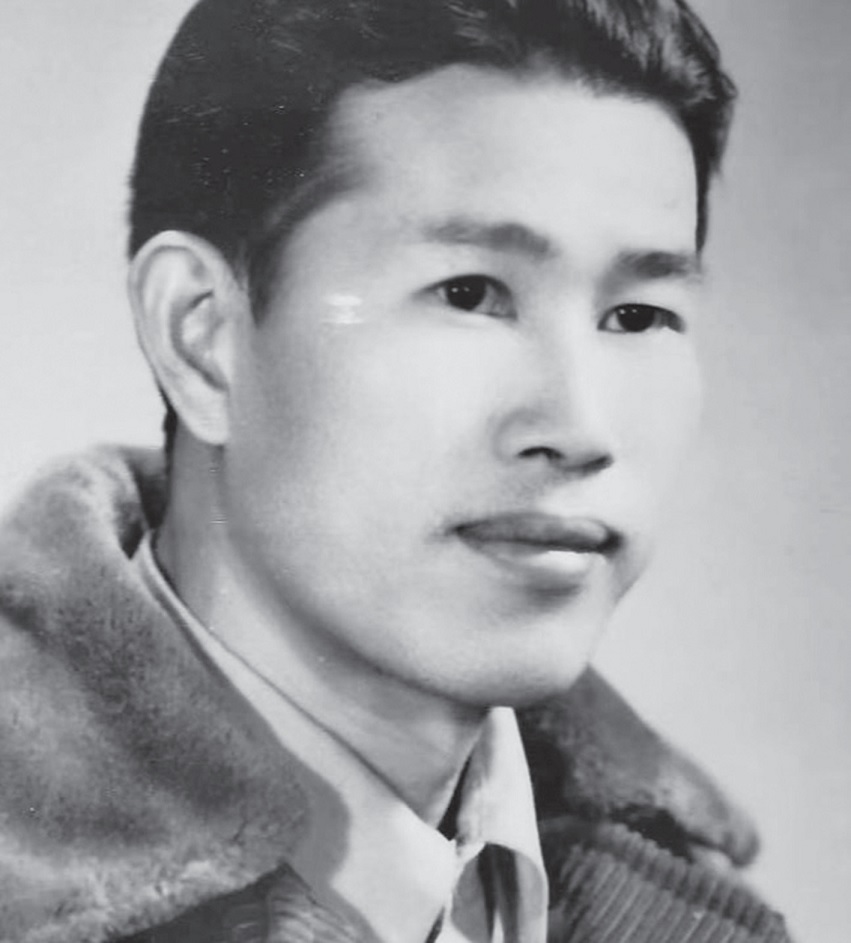 積累經驗 著書立說
憑藉在內地從事醫療工作及在港臨床經驗之積累,方耀先後發長了多篇醫學論文及出版了多部著作,包括《中醫經絡感熱檢查法》、《經絡氣血運行探析》、《針灸醫療中風偏癱的方法研究》、《針灸學術在醫療領域裡擔當的角色》、《久咳哮喘綜合療法研究》、《中藥治療乙肝的研究》、《中西醫治療肺癌的研討》、《中西醫綜合治療艾滋病的研究》等等。此外,方耀並曾出版《中華醫藥保健文摘》,向社會推廣及普及衛生保健醫療知識,造福人群。
此外,方耀在行醫的同時還擔任中國內地及香港一些機構或社團的技術委員會委員或醫事顧問。一九九六年榮獲台灣國際宗教研究院哲學博士學位;一九九六年榮獲漢城世界和平獎;一九九七年任國際中西醫學會世界總會會長;一九九九年入選中國衛生部《中國中醫藥發展五十年》中醫著名科學家;二零零六年中國衛生部公佈《中華中醫院博覽》,列出中國一千位名醫和一千家著名醫院,方耀被列入名醫名錄,這是國家對方耀在中醫藥學方面所作出的貢獻予以肯定。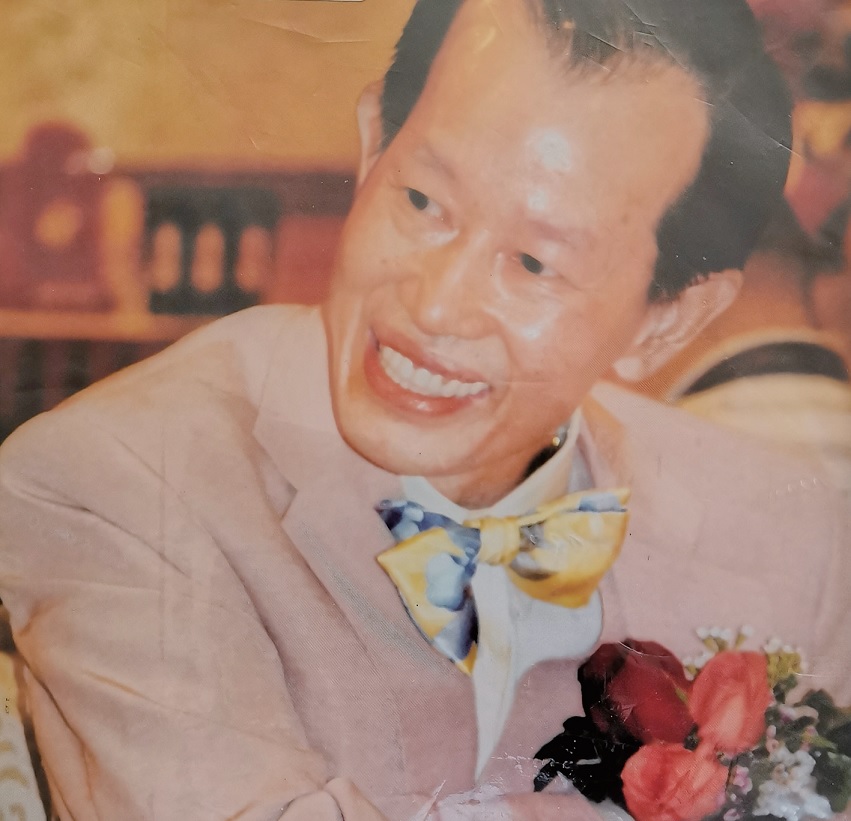 「神醫」稱號 得來不易
方耀憑藉御醫商振汕的悉心真傳,加上本身的刻苦鑽研和數十年行醫臨床經驗,不少奇難雜症,在方耀高超的針灸技術及自己研發的中藥治療下,都取得理想的療效,因而吸引慕名而來的求醫者眾,據不完全統計,經方耀治療的病者早已逾百萬人次,部分更是來自海外的求醫者。由於方耀的求醫者不乏著名影藝紅星、社會賢達,因此不時被「八卦」新聞記者追訪,並冠以「神醫」稱號。所謂「樹大招風」,數十年來,方耀也遇過一些不法份子前來詐騙或威迫金錢,個別更假扮病人以誣告方式發難,不勝其煩。
仁心仁術 廣結良朋
為弘揚中華醫藥學,方耀除教授了數千名針炙學員外,還指導了一些內地中醫學博士,包括外籍人士,把其心得和經驗相傳,目的是想把中華醫學造福人類。此外,方耀對病人視為自己的朋友親人,因此,為數不少的病人經方耀治療後都成為好朋友,不時一起飯聚或旅行。此外,由於方耀懂粵語、普通話外,還懂英語、柬埔寨語、略懂泰語、韓語,加上喜結交朋友,所以跟香港部份外交官都成為好朋友,除推廣中華醫藥學外,也促進了人民與人民之間的友誼,因此他亦是一位民間「友好使者」。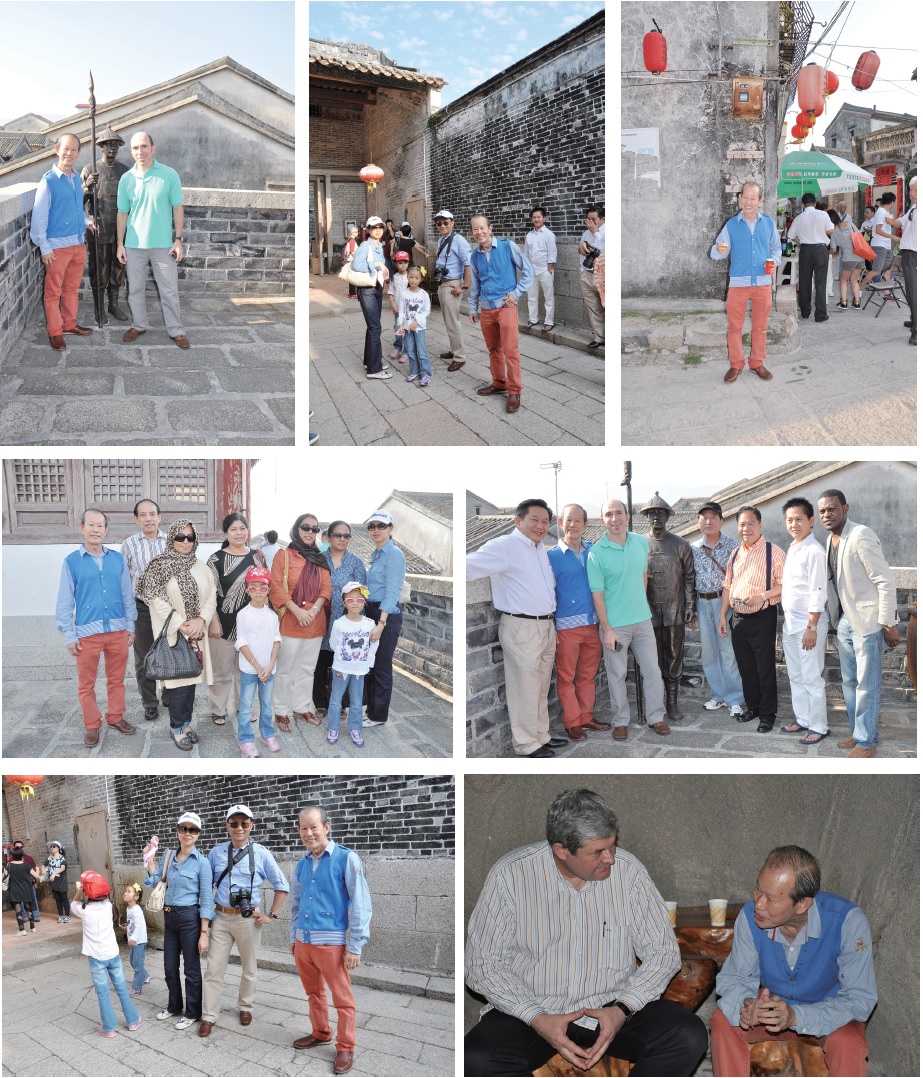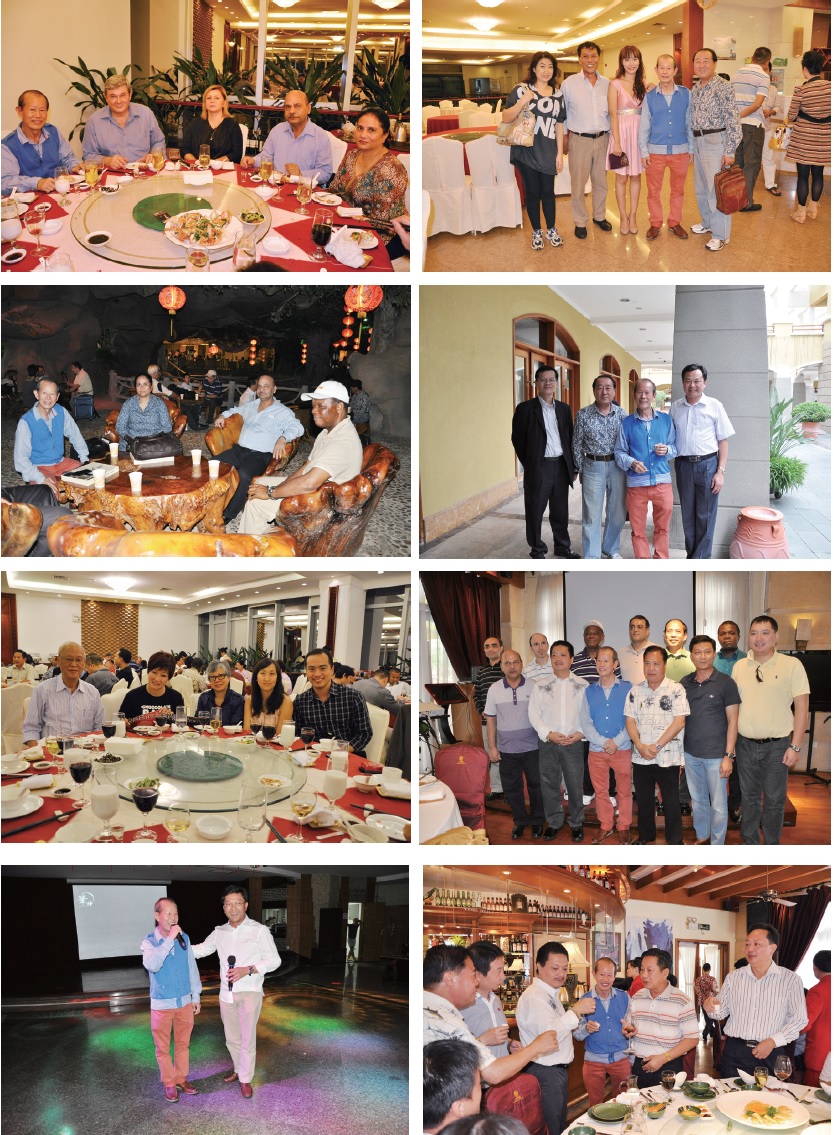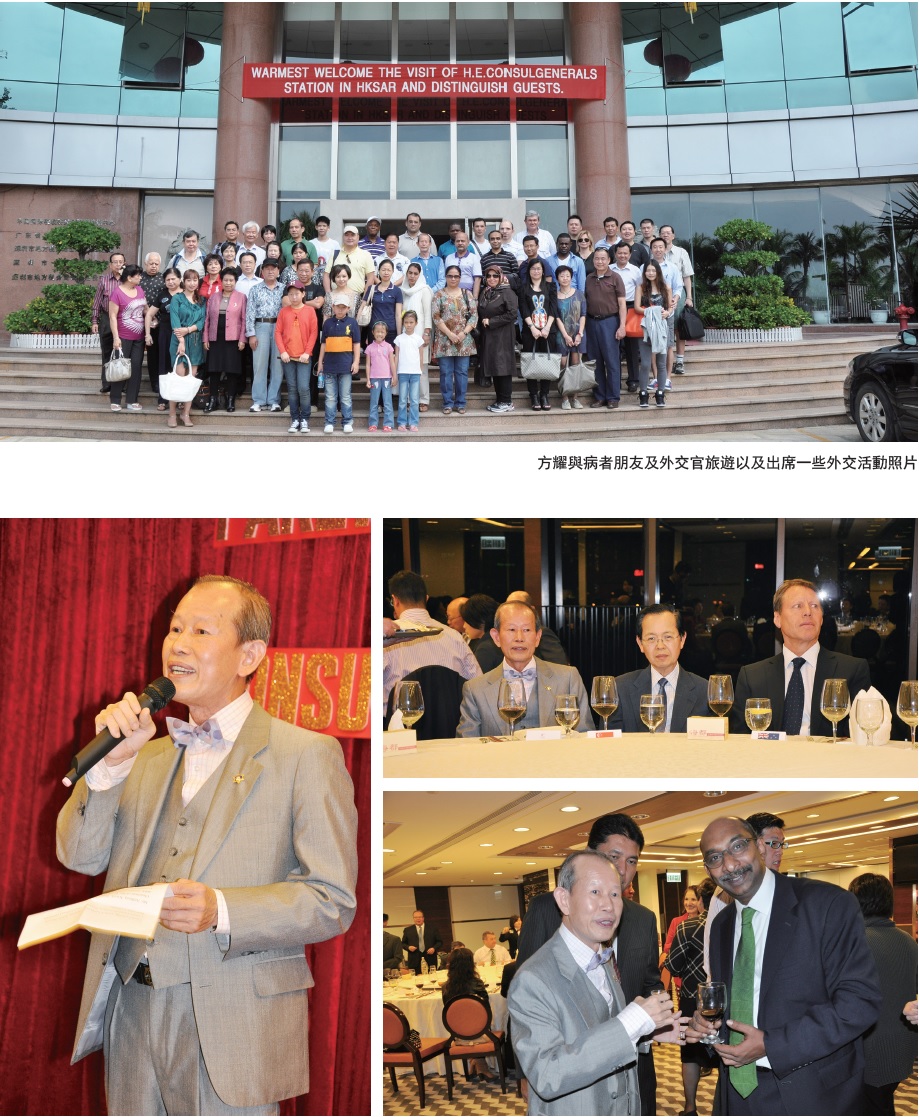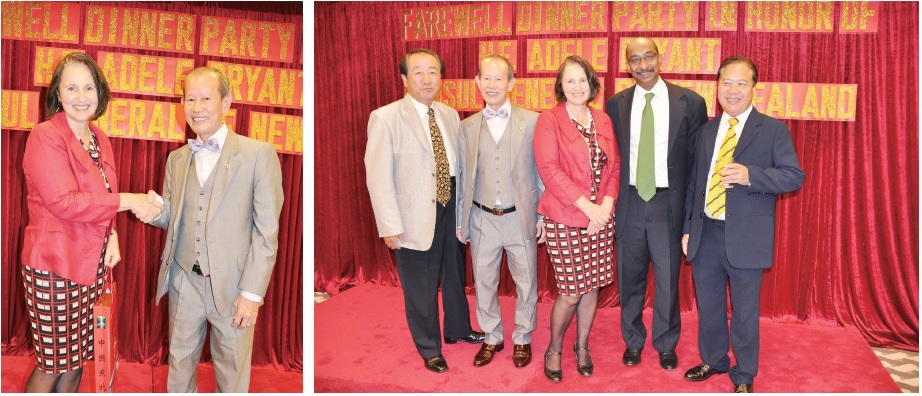 增強體質 有助抗疫
方耀除在香港行醫外,數十年來曾應邀到中國內地、泰國、日本及其他一些地方醫治病人,弘揚中華醫藥學。年前,外國發生禽流感、非典等疾病,他都有向這些國家和地區提供預防及治療方法的意見,甚至提供藥物,受到疫區領導的讚揚和感謝。今年新型冠狀病毒在全球肆虐,他認為需要做好自我防護,最有效的方法之一便是要自我增強體質,這對抗疫是甚有幫助的。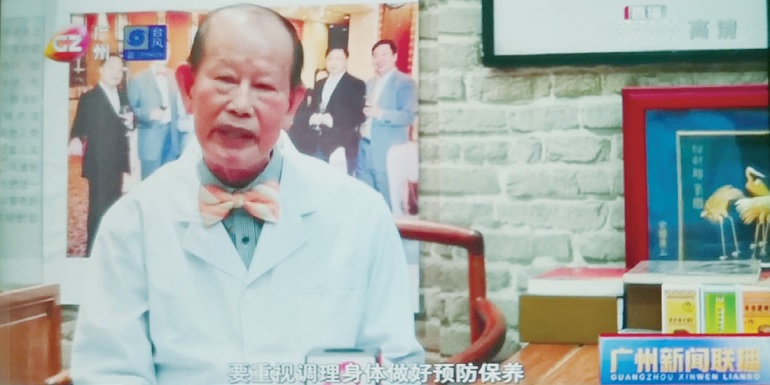 駱勵生
By Yang Sheng
Yang Sheng argues that the upcoming visit by Zhang Dejiang shows that Beijing has great interest in HK's well-being and critics of it are just scaremongering.

Chairman of the Standing Committee of the National People's Congress (NPCSC) Zhang Dejiang will visit Hong Kong in the middle of next week to attend a Belt and Road forum. He will meet with the SAR's political, business and community leaders.
A State leader visiting a city in the country to see how things are going there and to show the central government's concern for the local population is normal. But to the opposition camp and the media it has become an opportunity to create controversy and drive a wedge between Hong Kong and the mainland.
It is not unusual for the opposition to focus on something minor and blow it out of proportion. That has happened with many cross-boundary issues. This time, however, what they are focusing is not an issue at all.
Opposition lawmakers and Apple Daily have been accusing Beijing of downgrading the SAR's status by stating that the nature of Zhang's visit is an "inspection". The newspaper said this is the first time this term has been used to describe a State leader's visit to the SAR. Nothing can be further from the truth than this.
In November 2011, when the then vice-premier of the State Council, Li Keqiang, paid a visit to Hong Kong, news reports by Xinhua News Agency used the word "inspection" to describe Li's trip. What was also not mentioned among Apple Daily's recent allegations is the newspaper made the same accusation at that time — that the term "inspection" sounded degrading to the SAR. It did its best to provoke and scare Hong Kong people. But no other media overreacted like Apple Daily or echoed their assertion then, nor was the public influenced by the newspaper's groundless charge.
One can see from this earlier incident that what the opposition is doing today is nothing but an old trick and that they are apparently desperate.
Hong Kong is a special administrative region of China, established under the Basic Law, and the NPCSC is the supreme State organ that produced and interprets the constitutional document. One wonders why it is an issue for Zhang, the NPCSC chairman, to come to Hong Kong for an inspection tour. His visit can only be constitutional and logical.
Since China resumed the exercise of sovereignty over Hong Kong in 1997, some people have mistakenly thought that "Two Systems" is above "One Country". Describing Zhang's visit as "inspection" as well as the recent rearrangement of the seating plan for the meeting of the Chief Executive with President Xi Jinping in Beijing both serve to put "One Country, Two Systems" in the right perspective.
While the opposition claims that calling Zhang's visit an "inspection" is inappropriate and downgrading, it is interesting to know that they have called upon the United Kingdom to send delegations to Hong Kong to "inspect" the implementation of "One Country, Two Systems". Their logic seems to be that it is inappropriate to have our State leaders come to inspect the SAR, but appropriate to have foreign political delegations to do so.
It is also interesting to note that Apply Daily never accuses US President Barack Obama or British Prime Minister David Cameron of intervening in local affairs when they go "inspecting" different parts of their country. Obviously the newspaper is determined to tarnish the image of Beijing in the eyes of Hong Kong people and undermine their relationship with the central government. The public should beware of such tactics and stop believing what they say.
Zhang's visit is an embodiment of the central government's support and care for the SAR and its people. The idea is to foster Hong Kong's social harmony and help various sectors to take advantage of the many opportunities presented by the Belt and Road Initiative and the country's 13th Five-Year Plan (2016-20). Hong Kong people must not miss this great opportunity. Most importantly, they must not let their attention be diverted by ploys by the opposition and their media.

The author is a current affairs commentator.

In a move that has been widely seen as a gesture demonstrating the central government's readiness to hear the views of different sectors in the Hong Kong SAR on local affairs, four legislators representing the major political parties in the opposition camp have been invited to a short meeting with State leader Zhang Dejiang next Wednesday — the second day of his three-day inspection trip to the city.
To the surprise of many residents, some of those invited have demonstrated their reluctance to attend the meeting. It is recalled that opposition legislators have repeatedly asked for direct dialogue with central government officials when discussion on election reform for the proposed implementation of universal suffrage in the SAR was at its height.
After the election reform proposal fell through last year, many members of the opposition camp have remained agitated and become cynical about almost everything in the SAR. A meeting with Zhang Dejiang, who chairs the National People's Congress Standing Committee and oversees Hong Kong affairs, is no doubt a great opportunity, by any measure, for them to present their views on local issues to the central government. After all, what better channels or opportunities — other than directly conversing with the top central government official in charge of Hong Kong affairs — can they think of for that purpose?
Granted, there might not be enough time for every attendee to present his or her points during the proposed meeting; a short meeting understandably can hardly achieve something significant or settle any major issue. But, to paraphrase Chief Secretary for Administration Carrie Lam Cheng Yuet-ngor's words, any kind of meeting or communication is likely to produce some positive results. If the meeting proceeds favorably, it could herald a series of similar meetings between central government officials and representatives of the opposition camp in the future.
Members of the opposition camp have been advocating all kinds of ideas or political pursuits in the name of the public good. But how can they convince the public that they are really working for the overall interests of Hong Kong society rather than their personal or narrow party interests when they shut the door to communication with the central government, a major stakeholder in Hong Kong's affairs? And how can they convince citizens they can achieve anything which could affect the future development of the SAR without the blessing of the central government, which after all has a great stake in the success of Hong Kong, over which it has constitutional rights and responsibility.

Safeguard the rule of Law Spirit
維護法治精神

Frank Lok
由九月二十二日學聯號召學生罷課至今的一段時間,我們熟悉的香港已變得令人陌生,很多事情都值得我們去思考。我們理解青少年學生和年輕一代對社會的不滿、對民主的要求、對未來的期望,但由學生的罷課演變成後來的「佔中」以至「佔鐘」、「佔旺角」、「佔銅鑼灣」、「佔政府總部通道」,並曾一度「佔廣東道」和企圖「佔深水埗」和「佔北區上水」等,相信都會超乎他們原來的想像,事態的發展不單影響他們,並已擴至不少市民受累。
「佔中」對社會的影響
由於金鐘、銅鑼灣及旺角多個地段已被示威者佔據了一段較長的時間,負面影響已日漸泉湧,主要體現在以下多個方面:一、交通。因港九多條交通主要幹道被示威者設置障礙物所堵塞,引致全港二百多條公共巴士線及小巴專線暫停行駛、或改道、或搬遷車站和總站;電車除近日恢復跑馬地循環線外,由上環至銅鑼灣以及多條路線基本上處於停駛狀態;由於地面交通擠塞或路面受堵,迫使市民選乘地鐵,乘客量劇增約百分之三十以上,令乘客須等候多班列車。
隨着中學、小學及幼稚園陸續復課,港島、特別西半山至金鐘路段嚴重擠塞,車龍長達數以多少公里計,令家長疲於奔命、上班一族難於準時工作,而的士因兜路與乘客的磨擦增加,至於運輸車輛也經常不能運送物品至客戶指定的地方交收。
Admiralty  金鐘區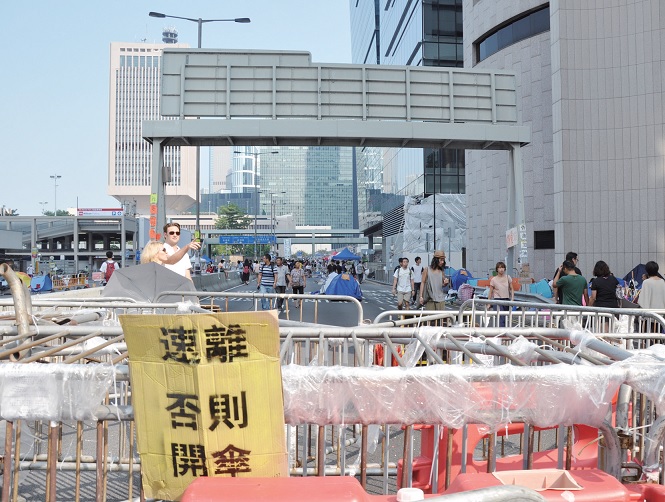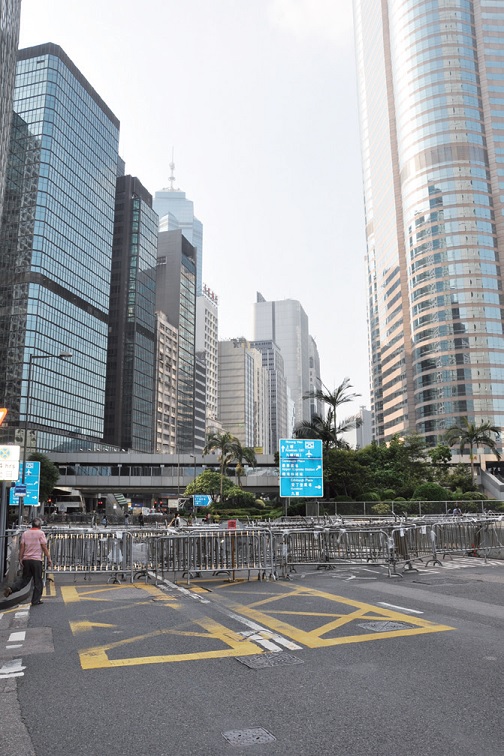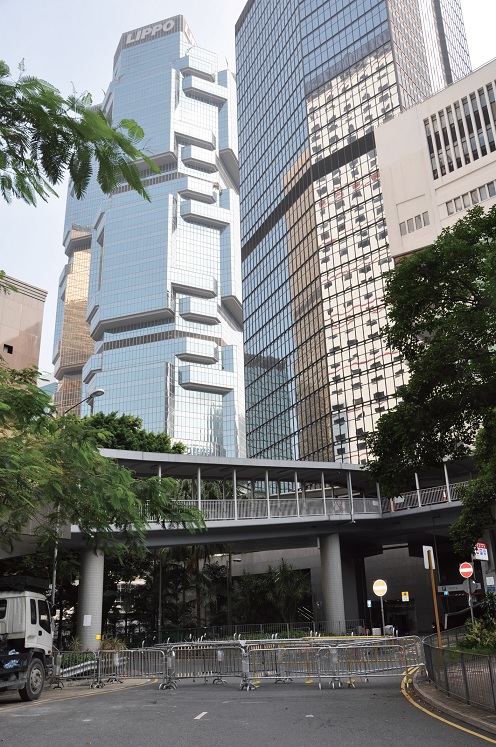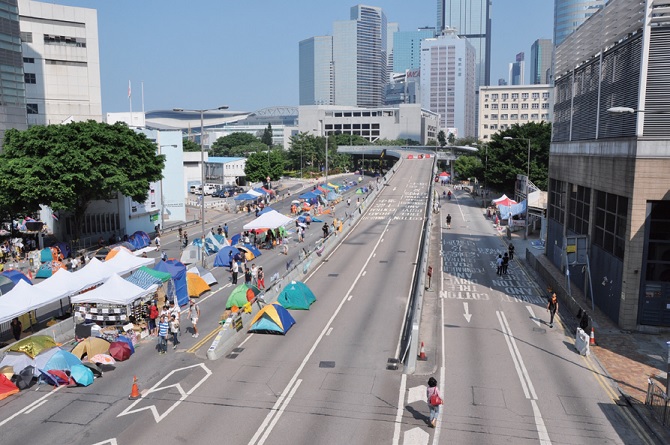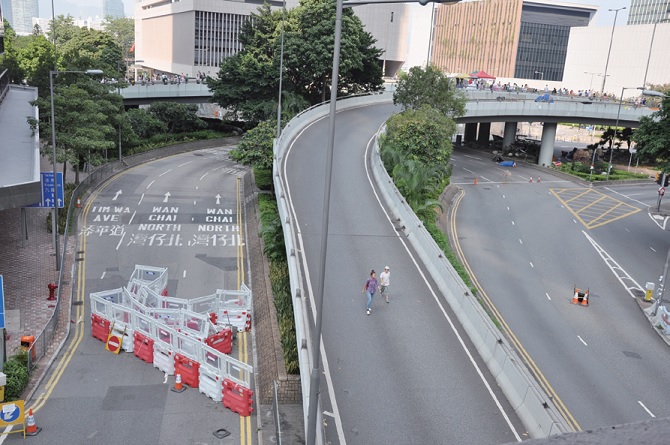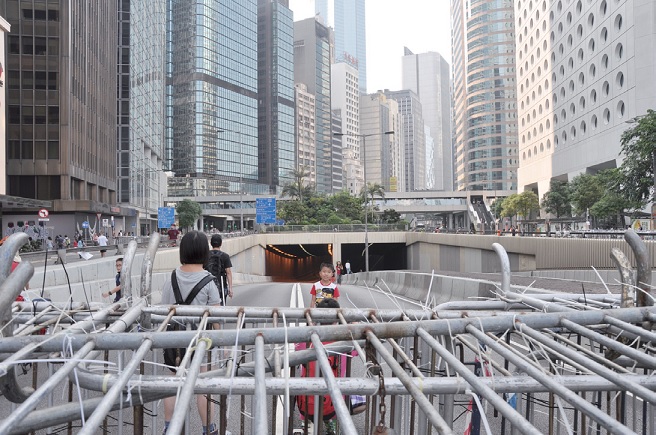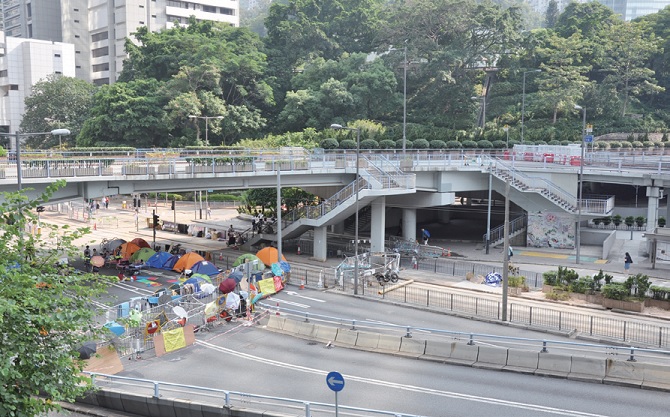 Causeway Bay  銅鑼灣區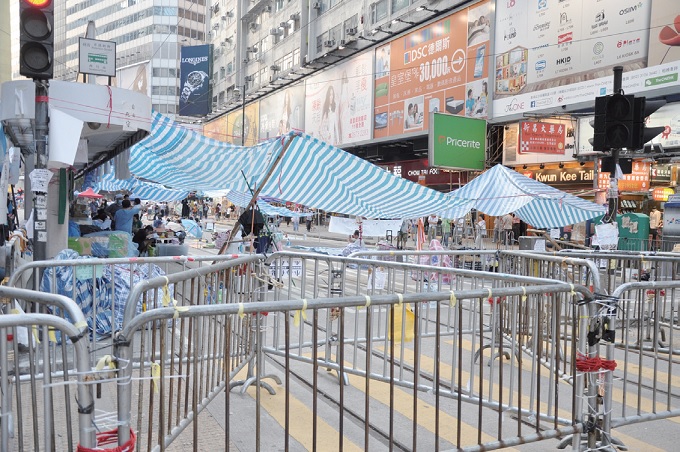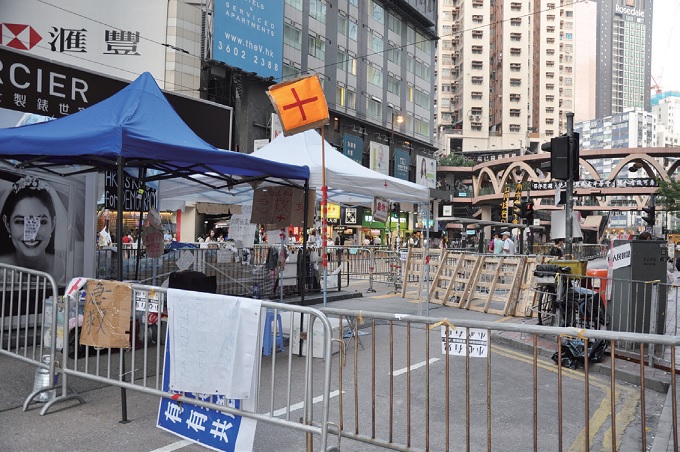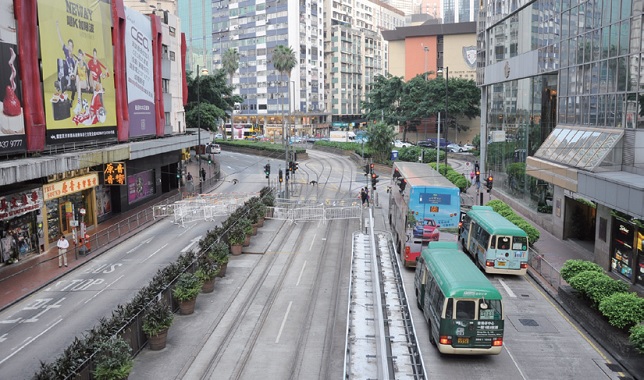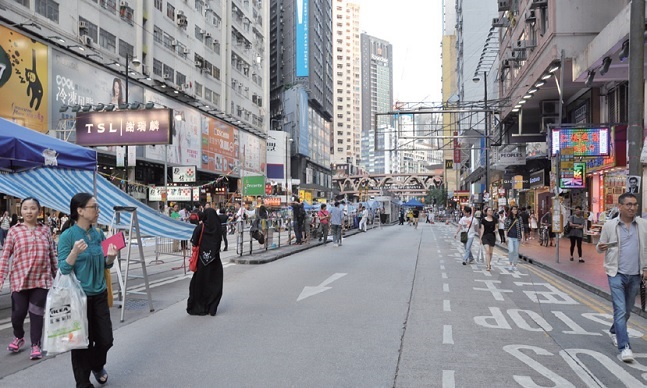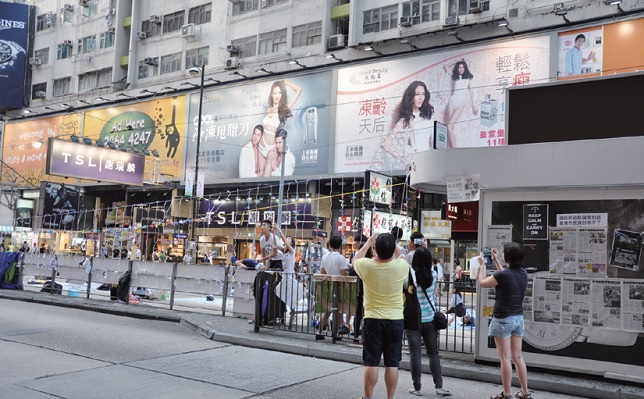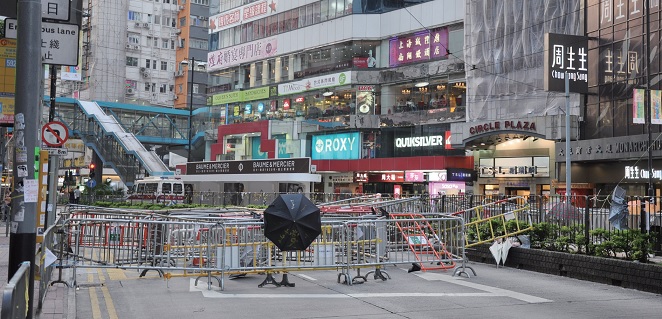 Mong Kok  旺角區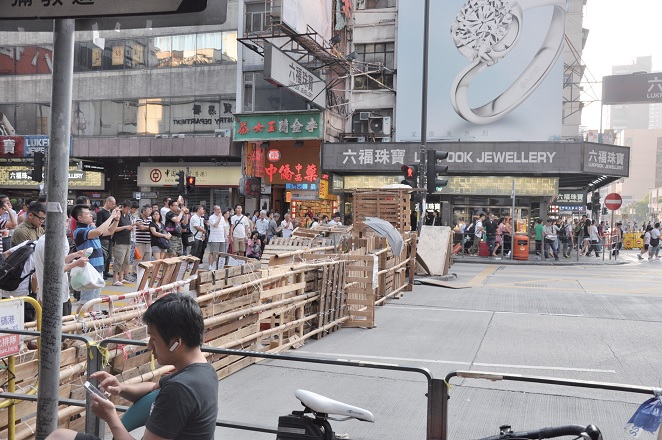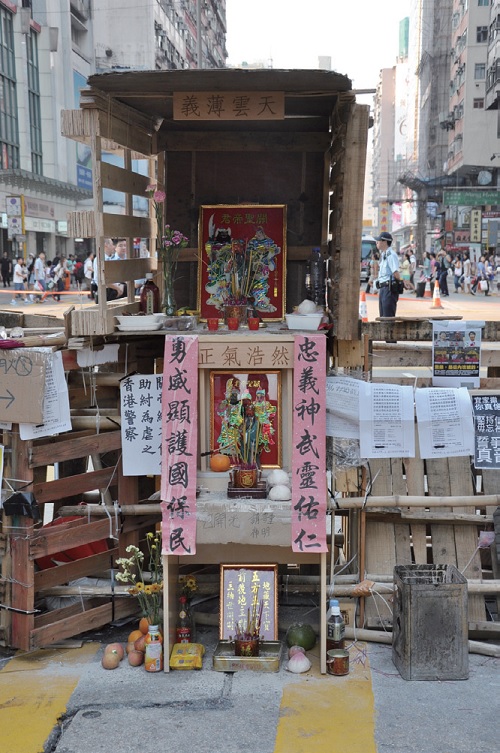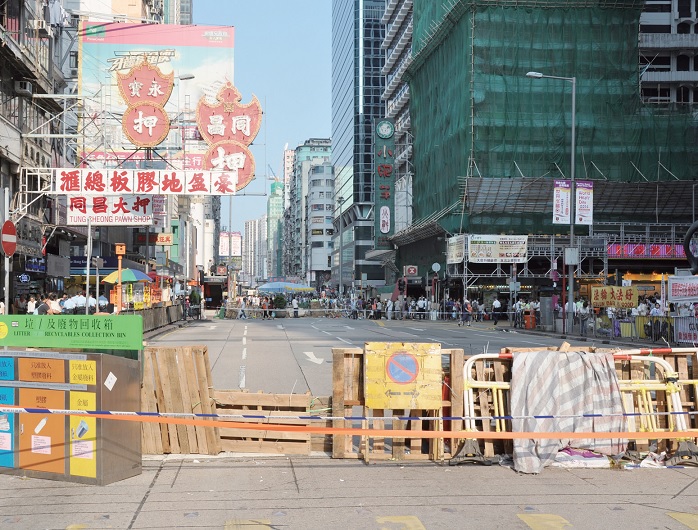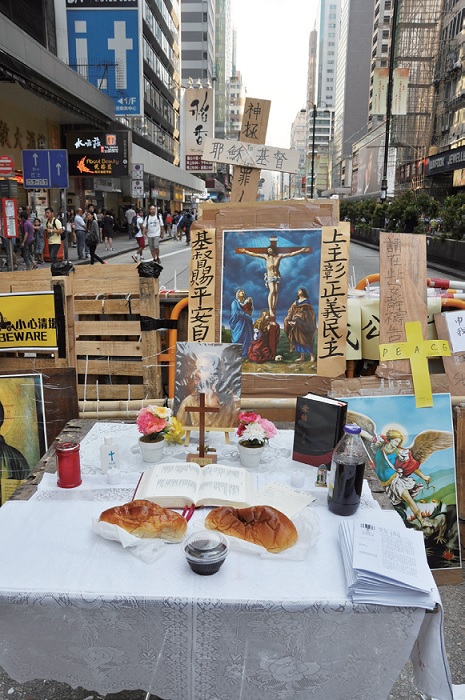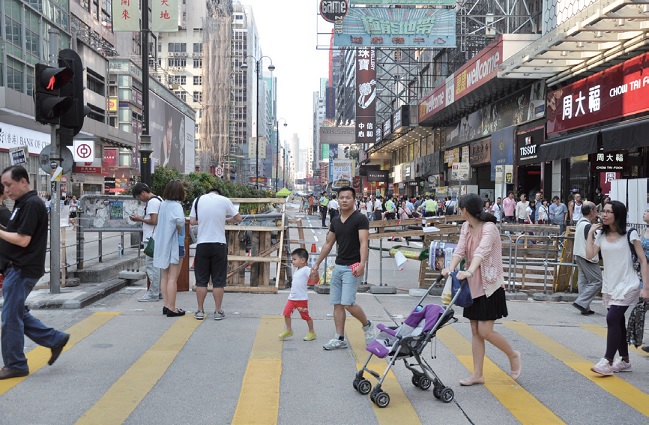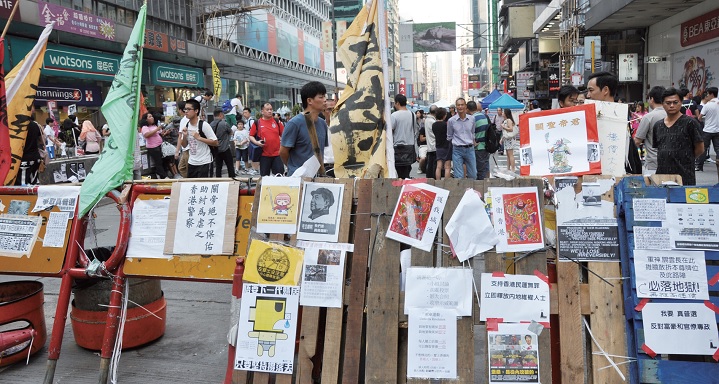 Bus Stop  巴士路線暫停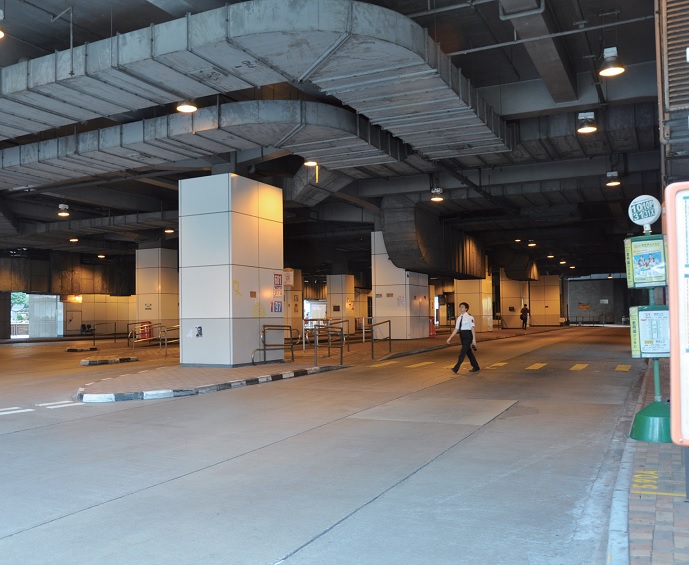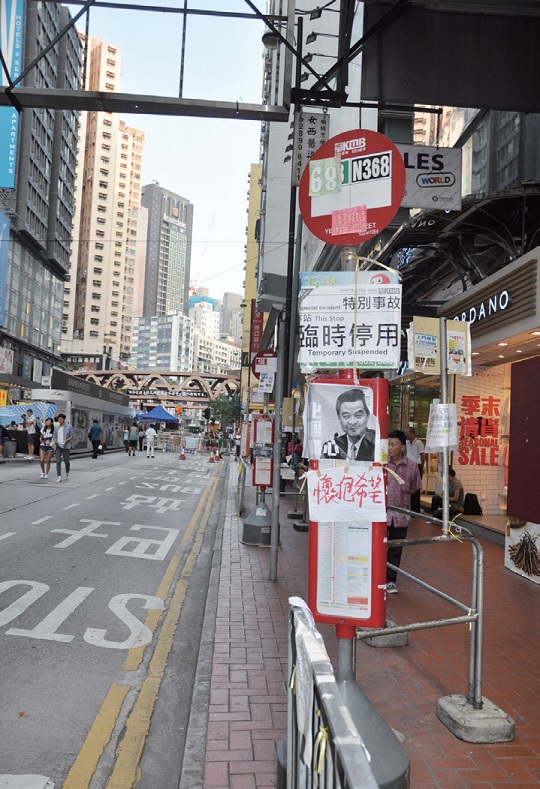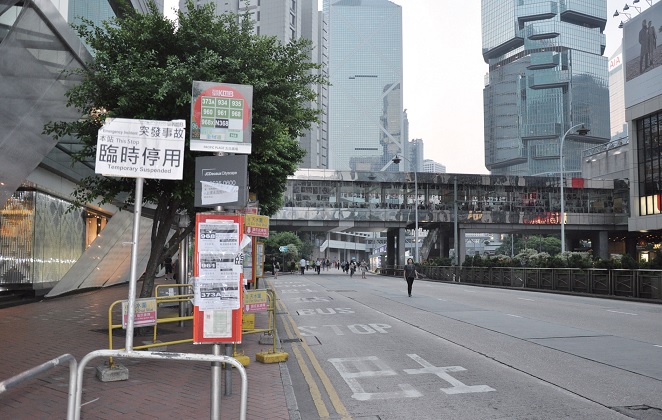 二、旅遊及零售服務業。該行業是香港主要經濟支柱之一,本來適逢是內地遊客的國慶黃金周假期,不少商場及酒店原已準備就緒迎接這批內地遊客,無奈發生「佔中」事件,令一些內地及外地遊客卻步,即使已抵港也受交通堵塞影響,在遊覽景點及購物上不一定能按原定計劃,而「佔領區」內的金飾、鐘錶、藥房、化妝品店的業務受到較大的衝擊。部分位處「佔領區」的商鋪需停業或當有事發生時,需隨時關閘,以策安全。
香港中小企商會聯席會議反映十月三日至六日,在旺角及其他地區進行的商戶問卷調查,發現一百一十五間受訪店鋪中,平均每店每日損失一萬二千元。香港零售管理協會日前公佈「黃金周」初步銷售數據,該會查詢了三十間零售商,發現在「佔領區」的生意平均按年比急跌了百分之十至百分之四十五。
據旅遊和酒店業界代表向商務及經濟發展局反映,「佔中」減低旅客來港意欲,打擊業界未來發展。「佔中」十天以來,訪港旅行團數下跌了二成至三成。而酒店業擔心「佔中」情況持續,將來出現退房潮。
鑑於港島中環及金鐘區的交通仍未恢復正常,原定在十月底於中環舉行的「香港美酒佳餚巡禮」,將改在啟德郵輪碼頭對面空地舉行,雖然主辦單位已提供一些優惠吸引展商轉場,但一些參展商因多種理由而退展。此外,部分即將在港舉行的大型展覽亦受「佔中」不明朗因素影響,令參展商及海外買家卻步,令本港會展業蒙受損失。
據本港一些經濟學者推算,「佔中」產生的經濟損失,就旅遊、內需、運輸和其他行業的損失每天約為二億元,若「佔中」持續下去,經濟環境將會惡化,投資便會萎縮,生產力增長便會放緩或甚至倒退。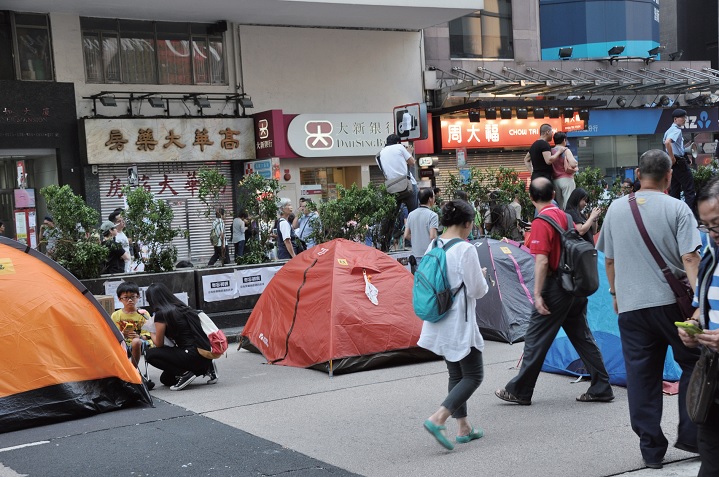 旺角區一些商鋪需停業。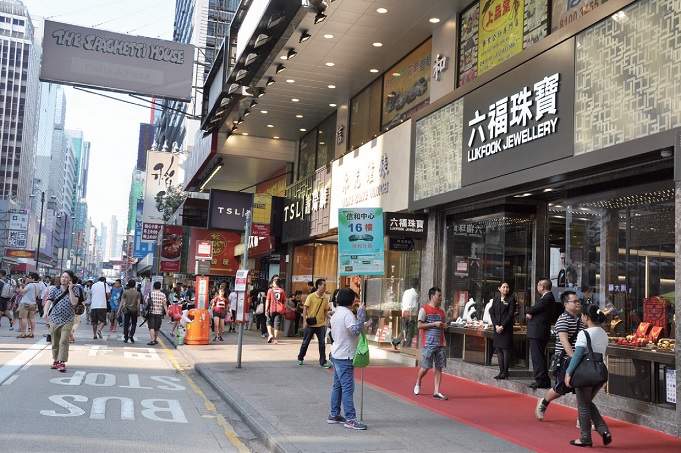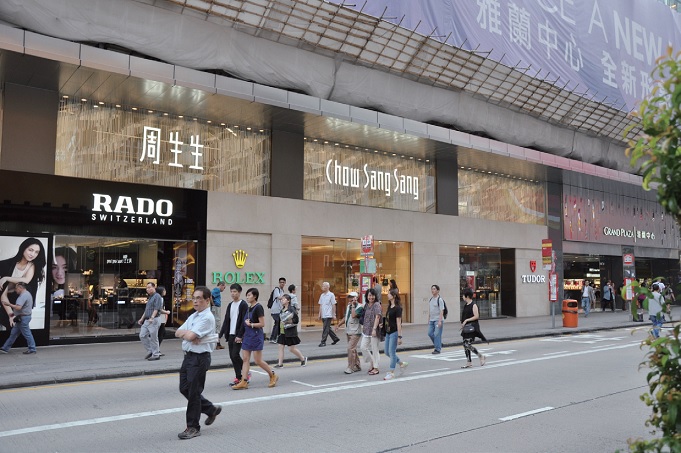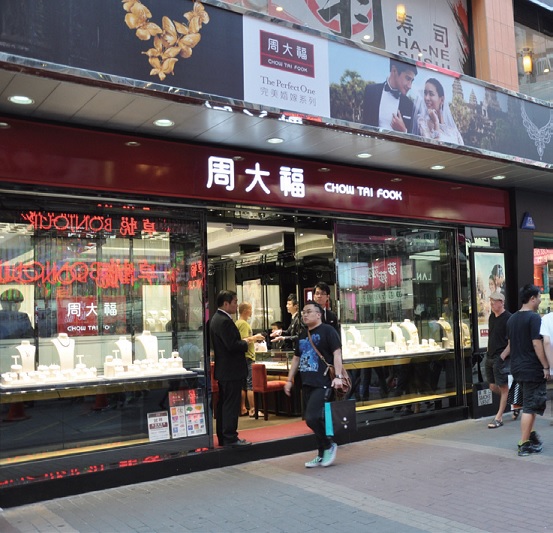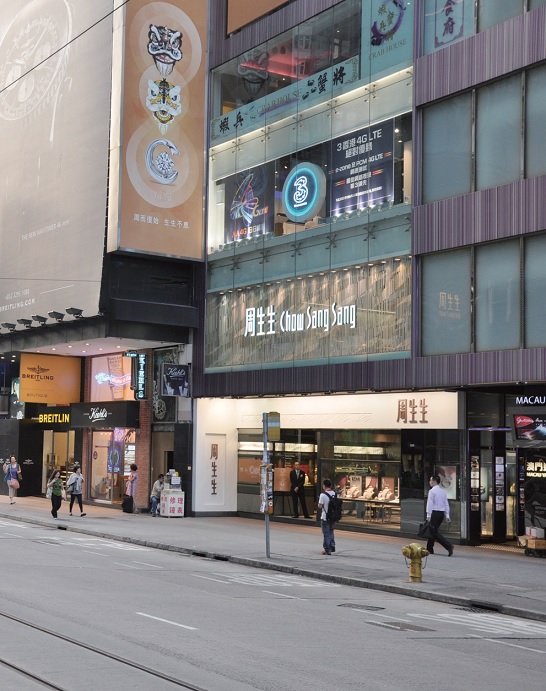 金店、鐘錶店是受影響的零售行業。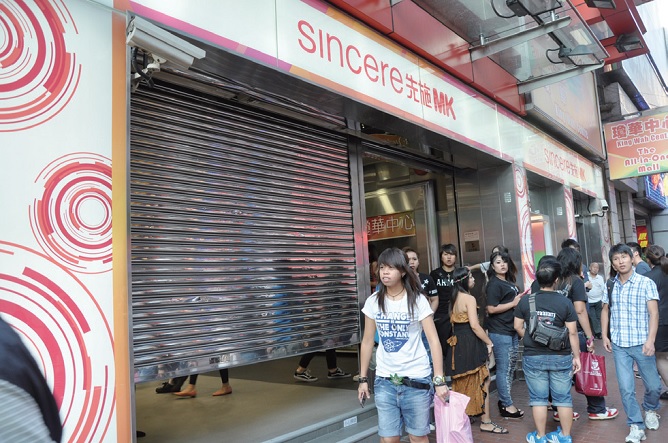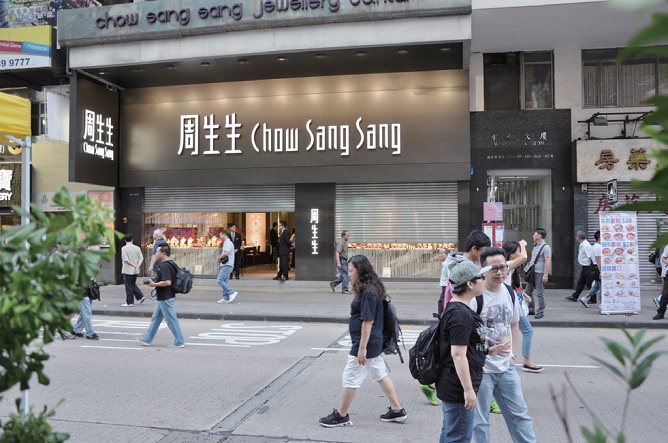 有些店鋪恐防示威區有突發事情發生,所以以半開閘做生意。
社會撕裂 慘不忍睹
經濟損失尚可日後彌補,但社會分裂、甚至撕裂則影響深遠。近日多個「佔領區」都出現「佔中」與「反佔中」人士的口角或身體磨擦;政見不同令多年朋友形同陌路;有些店舖不做異見者生意、專業人士不為異見者提供服務等。撕裂情況還帶回家中,包括家長勸喻子女不要受人唆擺參加「佔中」,但年輕子女則以「爭取未來的民主」為由拒聽勸喻,令家長擔心不已!本來Facebook等網站是交友或群體聯繫的橋樑,但近日亦因「佔中」與「反佔中」意見不同而出現unfriend潮,我們同處於香港,實不勝唏噓。
啟動對話 結束「佔中」
隨着「佔中」的拖延日久,受「佔中」影響的市民對「佔領區」部分示威者在「區內」打乒乓球、打邊爐、帳篷露宿的情況激憤之情實筆墨難以形容。在「佔中」期間,香港電視觀眾最為深刻印象的是,一位在政府總部工作的外判女工,她喝罵要封路的示威青年:「我要食飯,你不用食飯… …人生活在呼吸之間,你為何要搞亂香港?」她並對媒體說:「可以返工感到好開心,有工返就有收入。」她很形象地凸顯一批為生活而辛勤拼博的香港市民心聲。
雖然「佔中」現被西方媒體稱為「雨傘革命」或「雨傘運動」,而學生團體則聲稱是「自發運動」,並不是在搞「顏色革命」,但社會上不少人士質疑,這次「佔中」運動的組織能力、動員能力、經濟及支援充足,是經過精心策劃和部署,甚至懷疑有外國勢力參與其中。香港有識之士出於愛護和關懷學生及年輕人之情,紛紛勸喻他們停止「佔中」,盡快和平安全撤出「佔領區」。在關懷及理解他們之餘亦曉之以理,「佔中」本身就是一種非法行為,正如香港大律師公會於二零一四年十月八日所發表的聲明指出:』公民抗命」是一個哲學原則,而非法律原則。」簡單來說,參與者故意犯法,目的在於引起別人關注,同時亦是抗議菊些法律或政府行為的不公義。在參與者遭到刑事檢控時,「公民抗命」不能成為對有關控罪的答辯理由。法治是香港經濟繁榮與穩定的基石,因此,我們身為香港的一份子,要自覺地維護法治精神。
正因事件已發生一段頗長時間,香港大多數市民都希望事件早日解決,希望學生團體早日與政府有關部門重新啟動對話,盡快撤出「佔領區」,讓市民的正常生活得到恢復。事件雖已發生,但我們仍需過日子,面對未來,讓我們重振香港艱苦時代的《獅子山下》精神,正如《獅于山下》歌詞;「既是同舟在獅子山下且共濟,拋棄區分求共對。」、「携手踏平崎嶇,我地大家用艱辛努力寫下那,不朽香江名句」。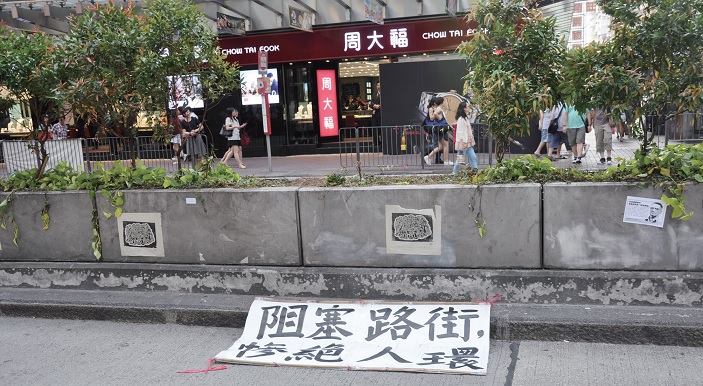 「佔領區」內的異見聲音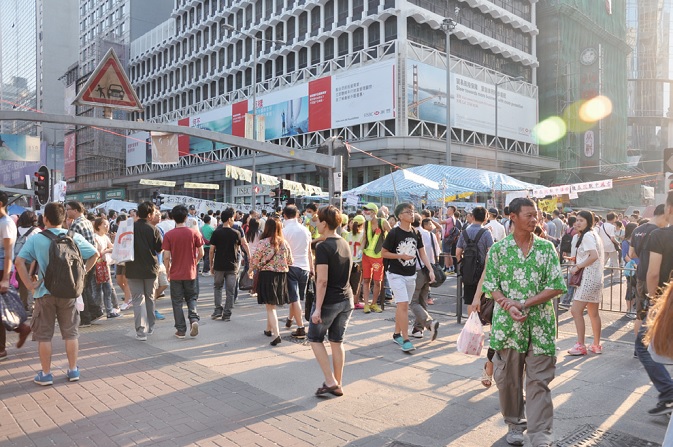 「旺角佔領區」不時有不同政見者口角及肢體衝擊。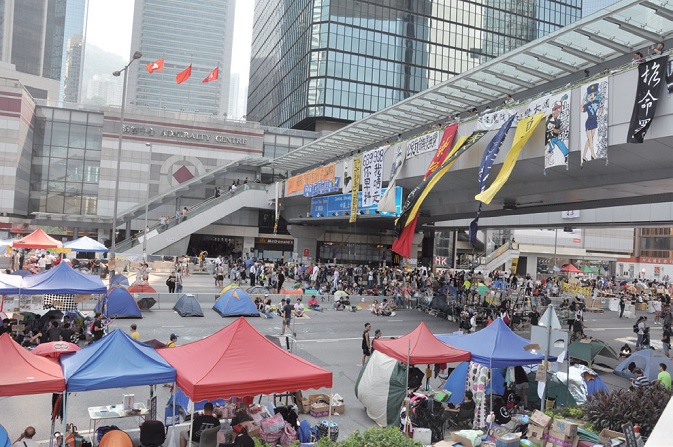 「佔鐘」已久,大多數市民希望早日結束。
Reference
參考文件
To take the situation as a whole into consideration
大局為重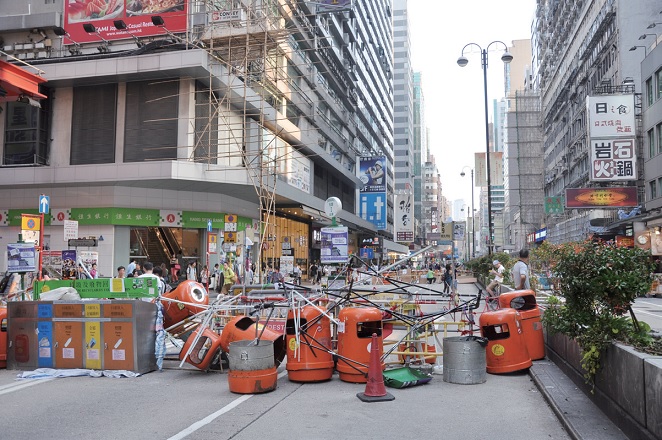 From student strikes until today in various districts of Hong Kong has for some time been occupied by demonstrators, the aspirations and the demands of the protesters and had been fully expressed. Due to the Admiralty, Causeway Bay and Mong Kok were prolonged occupation by protesters, the main roads blocked at the protest zones, the daily life inconvenience caused to the public, work, school, and business environment are subjected to varying degrees of impact, and retail, hotels, transportation, tourism was severely affected industries. Affected operators, simmering grievances of the residents and the businesses of the protest zones, different views are also emerging society was torn apart, the economic losses, which is not a blessing to Hong Kong people.
Under the Lion Rock Spirit
Hong Kong's present economic success is obvious, which depends on the hard work of several generations of people, watch each other, gritty and perseverance on, "Under the Lion Rock" spirit. In any society, human beings will always exist between grievances, misunderstandings, and pointing to each other is unavoidable, it takes the whole community to act as the main consideration.
Any mass movement initially proceed from idealism and considered, but often changes arising from prolonged time. Violence in Mong Kok, a few days ago, is undoubtedly a dangerous signal. Eight heads of institutions, religious communities, intellectual people have called for the protesters in the demonstration area left the safe and orderly evacuation. Of the occupation movement and Mr Tung Chee-Hwa, Vice Chairman of the National Committee of the CPPCC issued a statement of the appeal to students and young friends pointed out that students are the future of Hong Kong, who will be Hong Kong's Chief Executive, believe that they are not only the ideals and commitment but also have the courage and intelligence. He appealed to them to be bold and intelligent, not only actively get to know different opinions peacefully, to seek consensus, and together with the people of Hong Kong do our best efforts to building Hong Kong's future. He noted that the "occupation action of students and young people, your demands for democracy, we have clearly heard. Your commitment to the ideals, we understand. "He advised that:" Hong Kong is a pluralistic society. You throw it all away, participating in occupation operations, the pursuit of democracy, made a lot of sacrifices. But the cornerstone of democracy, is the rule of law, abide by the law. And pluralistic civil society dialogue, communication is the way to solve the disagreement.
Democracy and the rule of law
Democracy and the rule of law has always been the cornerstone of Hong Kong's long-term prosperity and stability, source of foreign investors ' confidence in investing in Hong Kong. Therefore, for the overall interest of Hong Kong, the people of Hong Kong should consciously adhere to the cornerstone of Hong Kong, and mutual tolerance. Protesters have now fully expressed their aspirations and views should also be taken into account also affected people's feelings and anger, so protesters should be evacuated as soon as possible the "occupied areas", so that Hong Kong people's lives back to normal.
Editorial
---
大局為重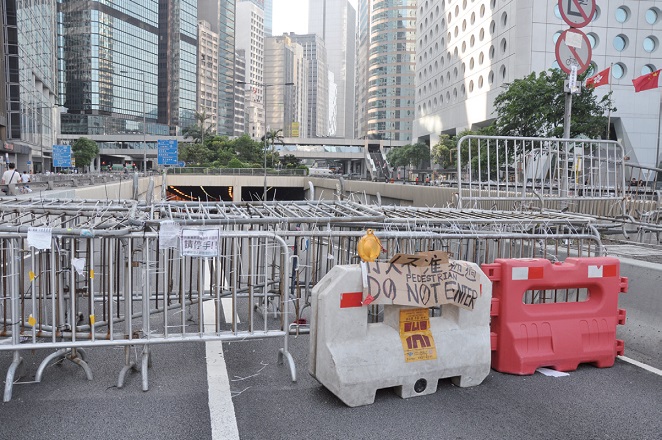 由學生罷課至現今香港多個地區被示威者佔領已有一段日子,相信示威者的訴求和意見已充份地表達。另一方面由於金鐘、銅鑼灣及旺角被示威者長期佔領,港九兩地的主要幹道受堵,造成市民的日常生活不便,上班、上學、營商環境都遭受到不同程度的影響,而零售業、酒店業、運輸業、旅遊業更是重災行業。受影響行業的從業員、示威區的商戶及居民的怨氣正在升溫,不同意見也使社會正在撕裂、經濟損失逐漸浮現,這些都不是港人之福。
獅子山下精神
香港現今的經濟成就是有目共睹、得來不易的,這全憑數代市民辛勤勞動、互相守望、堅韌不拔的「獅子山下精神」。任何社會,人與人之間總會存在恩怨、誤解,互相指點都在所難免,這需要全體市民處處以大局為主要考慮因素。
任何群眾運動最初都是從理想主義出發及考慮的,但往往隨着時間的拖長而產生變化。日前旺角發生的暴力事件,無疑是一個危險的訊號。八大院校校長、宗教界、知人士紛紛呼籲現留守在示威區的示威者安全有序地撤離。全國政協副主席董建華發表了題為《董建華先生對學生和年輕朋友的呼籲》的聲明指出,學生是香港的未來,他們當中會有香港的特首,相信他們除了理想和執着之外,也有勇氣和智慧。他呼籲他們拿出勇氣與智慧,不但積極平和地去瞭解不同意見,謀取共識,並與全港市民一起盡最大努力,建設香港的未來。他並指出;「佔領行動的學生和年輕朋友,你們對民主的要求,我們都清楚聽到了。你們對理想的執着,我們是理解的。」他並勸告說:「香港是多元社會。你們拋開一切,參加佔領行動,追求民主,作出了很大的犧牲。但民主的基石,就是法治,遵守法律。同時多元的文明社會,對話、溝通是解決不同意見的方法。」
民主與法治
民主與法治一直是香港長期繁榮與安定的基石、外國投資者對在香港投資抱有信心之源。因此,為了香港的大局,全港市民都應自覺地堅守香港的基石,互相寬容忍讓。現示威者已充份表達其訴求及意見,也應是顧及受影響市民的感受和怒憤的時候,因此,示威者應盡快撤離各「佔領區」,讓香港市民的生活得到恢復正常。
編輯部
The Reduction to the number of Items in the China (Shanghai) Pilot Free Trade Zone 'Negative List' is welcomed by European Industry
The European Union Chamber of Commerce in China welcomes the government's reduction of the scope of Negative List for the China (Shanghai) Pilot Free Trade Zone (CSPFTZ) that was announced in the evening of 30th June. The announcement serves to reduce the number of items for which foreign investment is still restricted from 190 to 139. This represents a reduction of approximately 27% to the scope of the Negative List. Although the extent of the cuts is slightly lower than the European business community in China had been hoping for and some previous official press statements had forecasted, it is still a substantial decrease and an encouraging step in the right direction.
This is the first reduction to the Negative List following its release nine months ago. Since then, the Decision of the Third Plenum has been promulgated. The Decision clearly shows that there is consensus among China's leaders that deep and broad reforms are required nationwide. The CPSFTZ, as such, has from the start been positioned as a testing ground for these reforms and for further opening up to foreign industry. Some of the items that have been removed from the Negative List are in important sectors. The revised list offers foreign enterprises greater freedom to participate in inter alia the real-estate sector by allowing firms to invest in construction, and certain manufacturing sectors such as pharmaceutical drugs, auto components and textiles. European investment into these areas could serve to bring strong benefit to China's continued economic and societal development.
Stefan Sack, Vice President of the European Chamber and Chairman of its Shanghai Chapter, said, "In a recent survey conducted by the European Chamber, over half of European companies viewed the inauguration of the CSPFTZ as a major step towards the opening-up of the Chinese market and the creation of a level playing field for foreign business. The reduction to the scope of the Negative List re-establishes European companies' confidence in China's commitment to the CSPFTZ. There is, however, still great room for further eliminating many of the remaining barriers to foreign investment in the zone that would bring benefit both for European business and for China. European Chamber members hope that additional amendments will be taken in a timely and transparent manner, and that these further rounds will involve consultation with international stakeholders."
Mr Sack added, "In addition to further reducing the scope of the Negative List, what is more important is that the Shanghai authorities now also work with China's central-level authorities to coordinate a speedy nationwide rollout of the Negative List approach and to ensure that those
reforms successfully piloted in the zone start to be implemented all across China this year. The full name of the zone is the China (Shanghai) Pilot Free Trade Zone. For me, the two most important words in this are 'China' and 'Pilot' as they show the intention of the zone as a testing ground for rollout nationally. China urgently needs reforms, so it is important that the CSPFTZ—as a pilot zone—not become a bottleneck to central-level implementation but instead help to accelerate reforms throughout China."
About the European Union Chamber of Commerce in China
The European Union Chamber of Commerce in China was originally founded by 51 member companies based in China on 19th October 2000. It now has approximately 1,800 member companies throughout China across nine offices in seven chapters. The rationale for the establishment of the European Chamber was based on the need of the European Union and European businesses in China to find a common voice within various business sectors. The European Chamber is recognised by the European Commission and the Chinese authorities as the official voice of European Business in China, and seeks greater market access and improved operating conditions for European companies.
Source: The European Union Chamber of Commerce in China
---
歐洲企業歡迎中國(上海)自由貿易試驗區「負面清單」的縮減
北京—中國歐盟商會非常高興地看到中國政府在六月三十日發佈的中國(上海)自由貿易試點區負面清單中削減了覆蓋範圍。在這份通知中,外國資本依舊受到限制的條目從一百九十項縮減到一百三十九項。這相當於減少了負面清單中將近27%的專案。雖然削減的程度稍稍低於歐洲企業界的預期和之前的一些官方預測性聲明,但這仍是一次可觀的削減,此舉亦是向正確的方向邁出了鼓舞人心的一步。
這是繼「負面清單」九個月前發佈後的第一次刪減。在那之後,三中全會的「決定」也相繼出臺。「決定」清楚表明中國的領導人對在全國範圍內開展深入廣泛的改革的緊迫性已經達成共識。諸如從一開始,中國(上海)自由貿易試點區就被作為這些改革和對國外行業更深度開放的一塊試驗田。一些從「負面清單」中抹去的條目屬於重要行業。修改後的清單給予了外國企業更大的自由度,來參與到包括房地產行業在內的建築業以及某些特定的製造業,諸如醫藥業、汽車零部件製造業和紡織業的投資。歐洲資本進入這些領域會對中國經濟和社會的持續發展帶來很大的裨益。
中國歐盟商會副會長、上海分會主席斯蒂芬•賽克先生說,「在歐盟商會最近的一個調查中,超過半數歐洲企業把中國(上海)自由貿易試驗區的設立看做中國市場開放的重要一步,認為其為外企在華公平競爭創造了條件。降低負面清單規模重新鞏固了歐洲企業對中國有關上海自貿區的承諾的信心。然而,消除試驗區內剩餘壁壘仍然有很大空間,這麼做會給中國和歐洲企業都帶來利益。歐盟商會成員希望,對清單的進一步修訂會及時、透明地進行,且過程中應諮詢國際利益相關方。」
賽克先生補充說,「除了進一步減少負面清單的範圍,更重要的是,上海地方政府現在正與中央機關協調工作,將負面清單管理模式迅速在推廣,並確保那些在試點區域成功實施的改革措施在全國範圍內開展。該區域的全稱是中國(上海)自由貿易試驗區。對我來說,這其中的兩個關鍵字是『中國』和『試驗』,因為它們顯示出該區域意將試驗田的模式部署全國。中國迫切需要進行改革,因此重要的是中國(上海)自由貿易試驗區作為試點區域,不應成為中央層面執行的瓶頸,而應説明整個中國加快改革。」
FATCA, China and the World
美國《外國帳戶稅務遵守法案》與中國及世界

By Paul Cochrane in Beirut
A US-enacted law that is to go into force in July appears set to have a major impact on the global financial sector as well as potentially usher in a new era of tax sharing initiatives. China, so far, is standing on the sidelines of the Foreign Account Tax Compliance Act (FATCA), but it will be dragged into the regulation's net one way or another.
According to some commentators, the Act will have an adverse effects on the US economy – the dumping of Treasury Bonds (TBs), the weakening of the dollar, lower foreign direct investment (FDI) – and will be a contributing factor in hastening indebted America's decline as a financial superpower.
To others, FATCA will lead to greater global tax enforcement by curbing banking secrecy and offshore tax havens - where an estimated $32 trillion is stashed away from the tax man - with "sons of FATCA" laws being mulled by the OECD and the G20 countries to share tax information and go after tax evaders.
So what is this new law that has such global reach, yet few outside of financial circles are aware of, that is slated to go live on 1 July? Enacted in 2010, FATCA is aimed at curbing tax evasion by American citizens with accounts above $50,000. Under the law foreign financial institutions (FFIs) around the world will have to screen all their account holders to verify whether clients are US citizens or not. Such an extra territorial law puts the onus on FFIs to act, essentially, as unpaid agents of the US' Internal Revenue System (IRS), or face a 30 percent withholding tax on US account holders. Further motivation to comply is the possibility of being cut-off from the US financial system and not being able to deal with FATCA compliant institutions.
"The withholding of 30 percent is the big stick the US is using to try and force any recalcitrant banks or countries to sign up to FATCA. That is a hefty fine, and it is going to make FFIs reconsider doing business with US, but can they really leave the US market? The bet is that no one will and if so, will only cause a small ripple, but we'll just have to see it how plays out," said Andrew Salzman, Senior Associate at law firm Dezan Shira & Associates, which has offices throughout China and South East Asia.
Given such an ultimatum, FFIs – primarily banks – are getting ready to report by 1 July to central banks or directly to the IRS, depending on what governments have decided – a Model 1 intergovernmental agreement (IGA) whereby the FFI reports directly to their central bank/regulator, which then reports to the IRS, or the FFIs report directly to the IRS themselves, known as Model 2, which only seven jurisdictions have opted for, including Hong Kong.
Slow uptake
The uptake of FATCA can be best described as lacklustre in the first years since being enacted. Britain was the first to sign up, in 2012, followed by Denmark, Switzerland and Japan; by the end of 2013, only 13 jurisdictions had signed IGAs. As a result, along with the complexities of wading through 500 pages of legislation, later expanded by a further 500 pages – that was not translated from the English – the FATCA go-live date was delayed multiple times and the US Treasury went on a global offensive to get more countries on-board.
Only this year as the go-live date looms have more countries signed up to FATCA, bringing the total to 34 countries with Model 1 and Model 2 IGAs, while 36 countries have, in the words of the IRS, "reached agreements in substance" to comply – that means that while no IGA has been ratified, the US will treat such jurisdictions as being compliant. Nonetheless, as of June, 123 countries (out of a total of 193 jurisdictions the US recognises worldwide) including China and Russia, have not signed an IGA or reached an agreement in substance. Furthermore, while some 77,000 FFIs have signed up, an estimated 200,000 FFIs have not.
The lack of agreements is raising question marks about how effective the law will be once in force. "I don't know how they will be able to go live on 1 July with so few IGAs signed. I am not saying they should delay again, but is the market ready? Where's Russia? China?" said Camille Barkho, Chief Compliance Officer at the Lebanon and Gulf Bank in Beirut.
The reluctance to sign IGAs has not been, in most cases, due to overtly political reasons but more so to do with issues of sovereignty and the regulatory changes required for FFIs to report to a foreign jurisdiction. Under Chinese banking and tax laws for instance institutions are not allowed to comply with a law such as FATCA. In other jurisdictions privacy laws have had to be overhauled, and in some cases, even changes to the constitution required.
The costs attached to being compliant with FATCA is another factor, with FFIs having to spend anywhere from $25,000, at smaller institutions, up to $1 million for large banks. Indeed, in the IRS' 2013 Annual Report to Congress, it notes that the Congressional Joint Committee on Taxation estimates that while FATCA "will generate additional tax revenue of approximately $8.7 billion over the next 10 years," private sector implementation costs could "equal or exceed" the amount FATCA may raise.
Jurisdictions have also taken issue with the law being unilaterally imposed by the US, as have investors. "I am on the record as saying that this is the most arrogant legislation ever penned, as the US is effectively trying to regulate other banks and jurisdictions. It only has teeth as the US is at the centre of the global financial system," said Simon Black, founder of Sovereignman.com, one of the most popular asset protection websites in the world.
The issue is that while global tax sharing agreements are being mulled, FATCA is essentially a one-way street, of FFIs providing information to the US but getting nothing in return. The US has indicated it is willing to be reciprocal, but whether Washington can in fact do this is a legal gray area. "Are these IGAs even legal? They are not mentioned in the law, they are not passed by Congress, or going through the proper treaty method. And can the US Treasury bind US institutions to be reciprocal when no one has said where the information will come from?" said Salzman.
Resistance
The threat of the withholding tax and not being able to do business with FATCA-compliant FFIs has spurred countries to sign up to FATCA this year as well as for FFIs to optionally report directly to the IRS. Even Syria, which is under US and EU sanctions, is requiring its banks to be compliant.
But certain jurisdictions clearly will not be playing ball. Iran, which is under the heaviest financial sanctions in modern history, and international pariah North Korea are obvious cases. It is Russia that has taken the strongest stance against FATCA, but only following the Ukraine face-off between Moscow and the West. Within weeks of sanctions being imposed on Russia, Moscow came out to say that Russian banks complying with FATCA would be subject to penalties from the domestic regulator. Indeed, Deputy Finance Minister Alexei Moiseyev told the press in May that Russia will not become "tax agents for the Americans, that will not happen under any circumstances."
As for China, while Beijing has not signed up, Hong Kong has (Model 2, "in substance"), with commentators speculating it is to see how FATCA plays out in the SAR, and so that FFIs in China do at least have a door to the US market and correspondent banks. A further factor was to retain Hong Kong's financial hub status. "I think a big issue was that Singapore signed up, and there is rivalry between the two as Eastern Asia financial centres. If Hong Kong had not signed US business would use Singapore instead and Hong Kong would get squeezed," said Salzman.
Beijing has made it clear that while it supports tax sharing initiatives - and is reportedly mulling its own form of FATCA – it wants this done multilaterally not unilaterally. As Liu Xiangmin, deputy director general of legal affairs at the People's Bank of China, told the press in 2013, "I agree that countering tax evasion is an important policy bill but an uncoordinated extraterritorial measure such as FATCA is unlikely to generate broadly accepted solutions with full consideration of the effects on global financial systems and the conflicts involved...A more co-ordinated multilateral approach should eventually replace the unilateral approach of FATCA."
While China will not face the issues of some banking centres that have a lot of US citizens on their books, Chinese FFIs will encounter issues dealing with the US and other counterparts as they will not be FATCA compliant. According to the Association of Certified Financial Crime Specialists, only 210 institutions from China and 513 from Russia have registered – compared to 14,835 FFIs in the Cayman Islands and 4,000 in Switzerland.
"Signing the FATCA agreement provides almost all downside and no upside, quid bono FATCA, and China doesn't benefit. Beijing realises that. So they may wait, which is tantamount to financial warfare if China holds out as after July all FFIs will have to gang up on China as not compliant. Would it force the Chinese to sell treasury bills and so on? This is a possibility," said Black.

The unknown unknowns
This is the unknown factor about what will happen when FATCA goes live. Will there be a slump in business transactions as some 200,000 recalcitrant FFIs will not be able to deal with compliant FFIs? "What happens July 1? There is no line in the sand. There are huge direct costs (of implementing FATCA). As for indirect costs, there will be a loss of business, and it will close the doors on swathes of customers for years or even decades to come," said Black.
Analysts expect a two-tier financial system to possibly develop: compliant and non-compliant FFIs, with institutions effectively policing one another for compliance. Non-compliant FFIs will clearly deal with one another; compliant FFIs will not, or charge an extra fee.
"Let's assume small and medium sized FIs are not ready, this could have a cascading effect on larger ones, creating a ripple effect," said Ranjith Kumar, Director at Keypoint, a financial services consulting firm in Bahrain. "But what I believe may happen is that the cost attached to not participating may result in a higher cost of service for financial services, or costs for maintaining the relationship with an FFI. It is unlikely that an FFI will totally stop dealing with them, although there will be a lot of pressure to participate. Some FFIs not critical (to a compliant FFI) for business may be asked to stop doing business."
A further factor is what may happen with US Treasuries, with overseas institutions holding $5.9 trillion, or 48.5 percent of TBs, more than double the amount held in January 2008, according to the US Federal Reserve.
"What happens when we start shorting payments on our TBs by 30 percent? A sovereign holder is not subject to withholding, but for a private institution, what if the interest payment is done through SWIFT to a commercial bank that has not signed an IGA? Treasury will take the interest," said Jim Jatras, Manager of RepealFATCA.com, which is lobbying against the law in Washington. "This is the kind of thing that could promote dumping TBs, and affect interest rates and the dollar as a global currency, which are issues nobody has thought out."
FATCA has arguably already had an effect on US Treasury bills. In March, Russia sold $26 billion, or 20 percent, of its holdings in Treasuries. To offset the sale of TBs by Moscow, Belgium stepped in, becoming the third largest foreign holder of treasuries, although it is not clear if it was Brussels acting independently or through coercion.
"Russia is selling off treasuries – why? Two things came together at once, one FATCA and the other the new advance in Ukraine, as the Russians couldn't anticipate the US response, so sold TBs to be insulated from sanctions," said Jim Rickards, a veteran Wall Street investor and author of current New York Times bestseller The Death of Money. "Look at the enormous surge in buying TBs through Belgium, it could be (clearinghouse) Euroclear or a third party, or the European Central Bank (ECB) using dollar proceeds from Fed Swaps. Or is it holders in places like the Cayman Islands moving accounts to Belgium to avoid FATCA? It is a good question, and I speculate that FATCA has something to do with it. Russia is dumping, China is not, but they are not buying more and Belgium is, so put all together and we are shuffling deck chairs around on the Titanic."
It would be ironic if FATCA backfires on the US, as a primary motivation for the Act, and the OECD and G20 mulling multilateral legislation, is that governments are scrambling for tax revenues following the 2008 bailouts of banks due to the financial crisis. Indeed, governments are in debt to the tune of $100 trillion worldwide, with that figure having surged 30 percent since the 2008, according to Bloomberg. What is clear is that FATCA's go live date is bad timing, given the Russia-West standoff, Russia and China strengthening financial ties, and fears in the market of another financial crisis.
"I think we are heading for another financial collapse, and the next one will be bigger than central banks can keep a lid on. Central banks could barely subdue the last crisis and used trillions of dollars to do that, but at this point there's not much left to deal with another crisis, which would be bigger. The only clean balance sheet is the International Monetary Fund's, so it would have to bail out the EU and US," said Rickards.
Whether another financial crisis is on the cards requires a crystal ball, albeit the fundamentals are pointing in that direction. In any case, there seems to be a global rebalancing in financial power, as the West is in debt and the Asian markets are in much better fiscal health.
"I think we are rapidly seeing more signs of Asian banks becoming increasingly powerful and developing their own financial infrastructure, and places like Hong Kong, Singapore and Shanghai will become more powerful financial centres and the US a secondary system," said Black. "This creates the conditions for rebalancing as capital goes where it is treated best, and the West goes out of its way to treat savers as poorly as possible. If all the savings are in Asia, and debt and consumption in West, where will power reside?"
China's stance
Beijing has not made its official position on FATCA crystal clear, other than in not signing an IGA. What is clear is that Beijing is in favour of a multilateral approach to tax sharing initiatives. Furthermore, in January, Beijing introduced new legislation that requires wealthy Chinese citizens to declare their overseas assets – the "Foreign Asset Reporting Requirements" (FARRs). It is similar to the US forerunner of FATCA, Foreign Bank Account Reports (FBAR) – which has a lower reporting threshold of $10,000 – in that the FARR has no requirements for FFIs to file on Chinese account-holders.
The US providing information on Chinese account holders would be of clear benefit to Beijing for tax enforcement purposes, but the US is highly unlikely to do so, even if China signed an IGA. As noted earlier, the legality of reciprocity is a gray area and has essentially been used as a fig leaf by the IRS to coerce jurisdictions into signing up. Additionally, reciprocity on the US side could lead to the loss of significant funds that are parked in US banks, especially in tax havens, which is a reason why US financial institutions are opposed to multilateral tax sharing initiatives (see below).
For China to comply with FATCA, domestic regulations will need to be changed – such as bankruptcy protection rules - which will be onerous and with minimal benefit to the state or Chinese financial institutions. A further factor is that FATCA could affect Beijing's financial dealings with countries under US sanctions, such as Iran and Sudan, with which China has significant trade relations, especially for hydrocarbons, while US dollar transactions for these countries are often transferred via China.
In international politics, China not playing ball with the US over FATCA would have far reaching affects by being a major global player that will not bend to US diktats, and on the flip side could potentially benefit from inflows of cash from investors avoiding the American market and resultantly aiding further in China's financial rise.
China is in a position to help derail FATCA altogether by not complying. In Beijing not doing so, it would set a strong precedent that could be followed by other countries pulling out, especially if they had minimal business with the US. Indicative is that few of the countries in China's immediate sphere of influence in Western Asia have signed up with the US – Thailand, Malaysia, Cambodia, Vietnam, Myanmar and Laos, as well as US allies the Philippines and Taiwan. Neither has Macau.
Further afield, a region where China has made significant economic inroads is Africa, where only a handful of countries have signed up to FATCA. China could benefit from this in having African funds that had previously gone to the US destined instead for Chinese financial institutions, as well as making amenable African states stay out of FATCA and join the "not FATCA compliant club".
In other words, China certainly has international leverage, as if it signs, others would too, and by not doing so it will put the breaks on FATCA's global effectiveness, regardless of the fact that Hong Kong has signed an IGA "in substance". China should press this advantage with the US in its discussions over taxation, fiscal and other economic issues.
However, a financial war is not necessarily in either sides interest, but in the case of FATCA, it was initiated on the US side, and how Washington will respond to China being recalcitrant is not overly clear.
In any case, China has time to see how effective global FATCA-compliance will be before having to make a firm decision either way, as the IRS has deemed 2014 and 2015 a period of transition, with jurisdictions that have to adapt domestic laws to comply with FATCA not to be issued penalties for delays.
Tax Haven Hypocrisy
Overall the roll out and implementation of FATCA has not been well handled by the US. The IRS has implied that it will only gradually enforce FATCA, and will provide FFIs with a degree of flexibility in the first year and a half, with for instance the onerous requirement for banks to sift through all their clients to check for US citizen indicia part of the second phase.
While FATCA is expected to generate $800 million a year for the IRS in tax revenues, commentators suggest the US should look closer to home. "The US is the number one tax haven in the world, yet goes around and terrorizes all these places (through FATCA); the biggest culprit in this charade is the US. If they want to solve the problem, why not make the tax code more attractive?" said Black. "And the funny thing is that most of the money sitting offshore is from the big companies, the Fortune 500, and offshore is permissible under the US tax code."
Indeed, there is a degree of hypocrisy by the US on clamping down on US tax evaders globally, and requiring FFIs to do so, while still letting it happen within the US and for anyone globally to do so on US territory, such as in Delaware, the top tax haven on the planet. This is preventing the US from being reciprocal when it comes to tax sharing with other countries and, moreover, undermines initiatives for a global move to tackle tax evasion.
"Delaware is highly protected by political lobbies in the US. A huge number of Fortune 500 companies use Delaware, and that is why it will be so hard to push through reciprocity in Congress," said John Christensen, director of the Tax Justice Network in London. "Perhaps some of the most extraordinary discussions I've had have been in (the state of) Wyoming, where service companies and trust companies seem to compete with one another on being devastatingly secret and illegal. It is real Wild West territory and beyond the federal government. In terms of scale it is not like Delaware but tends to be attracting low life activities, not the Fortune 500, so a bottom feeder."
To Christensen, FATCA is a good move, and if handled right will push forward initiatives at the G20 and OECD for greater tax sharing initiatives. Indeed, the days of tax havens are limited it seems, although the loopholes need to be stopped. "There is definitely a movement by the OECD for a global tax system and the impediment has been tax havens, Swiss banks and so on, but one by one those dissenters have been knocked out," said Rickards.
China is for such a global tax sharing initiative, as the People's Bank of China has stated, while at the 18th Party Congress there was agreement for giving priority to greater political transparency and the rule of law.
For a global tax initiative to work, major economies need to be on-board and especially emerging economies, which have more often than not been the victims of capital flight and tax evasion by the political and economic elites. Done well, a global tax initiative would circumvent concerns about sovereignty, which Christensen regards as "a great rhetorical device."
"My view is that any country that is unable to tax its own citizens as they are using offshore accounts and tax havens have long since lost sovereignty in tax matters, and need tax measures, including FATCA. For me the sovereignty argument is bogus," he said.
Some analysts have suggested that FATCA should be delayed to take into account G20 and OECD initiatives. "If FATCA was delayed a final time and its launch coincides with OECD tax initiatives it would make sense, as a tax exchange system would be more powerful and global. I bet China would join, and no one would say this is just from the USA, it would be a worldwide trend to be ethical," said Barkho.
What the OECD tax regime looks like has been kept under wraps, but there appears to be a move towards a new era that will not tolerate tax evasion. "On the positive side, the OECD is going ahead with proposals. I don't know what they will look like, and I've had long discussions with OECD officials, so we can certainly see a window for moving forward. That is progress," said Christensen. "Will it achieve political support? It's very hard to say. What is clear is that the fiscal crisis facing many countries is not receding, and governments are under pressure on tax policies because they are increasingly seen as regressive."
As for the impact of FATCA on the global financial system, the US markets and non-compliant institutions, as well as on future tax sharing initiatives, we will have to wait and see. "There are certainly some people opposed to FATCA and want it to fail – US overreach, impact on the dollar, and predicting doom and gloom. With this being so open-ended and not knowing how it will go, people choose their own narrative," said Salzman.

Vietnam – Japan upgrade ties to extensive strategic partnership
越日深化戰略合作夥伴關係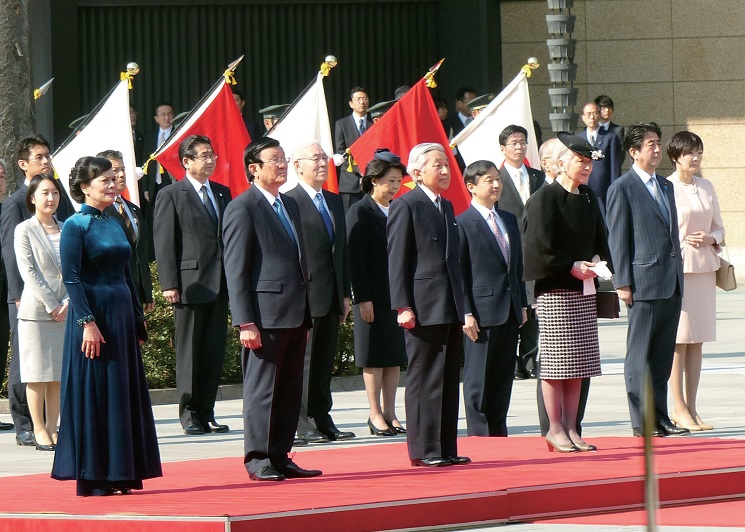 越南国家主席張晉創訪日,獲日方高規格接待。
越南國家主席張晉創應日本明仁天皇邀請於三月十六至十九日對日本進行國事訪問,訪日期間,獲得日方極高規格接待,他先後出席了由日本天皇主持的國宴、安倍晉三首相主持的盛宴。在其四天行程內,他會見了日本政府高層官員、國會領袖、商界領袖以及日本農民代表。三月十八日,張晉創與安倍晉三會談後,兩國宣佈建立「深化在亞洲和平與繁榮的戰略合作夥伴關係」。
越日互訪頻密
越南與日本於一九七三年九月二十一日建交,兩國關係有起有跌,但近數年來則越趨緊密。二零零九年,越南與日本建立「在亞洲和平與繁榮的戰略合作夥伴關係」。二零一一年,日本是第一個G7國家承認越南是市場經濟體。自安倍上台後,越日高層互訪更顯著增加與加強。去年十月,張晉創與安倍在出席印尼峰會期間進行會面,兩國領袖同意促進「航行安全」的合作和鼓勵更多日企到越南投資。二零一三年是兩國建立外交關係四十周年,雙方在多個領域都有頻密的高層接觸,包括越南副總理兼外交部長范平明訪日和安倍到訪越南等。據越南向外透露的資料顯示,二零一三年,兩國的雙邊貿易金額達二百五十六億美元,並期望在二零二零年有成倍的增長。去年,日本向越南提供ODA的金額達二百三十億美元,是越南最大的ODA支持國,同年日本並向越南直接投資金額逾三百四十五億美元,是越南最大的外來直接投資地。因此,這次張晉創對日本進行國事訪問,越南認為是該國二零一四年最重要的外交活動之一。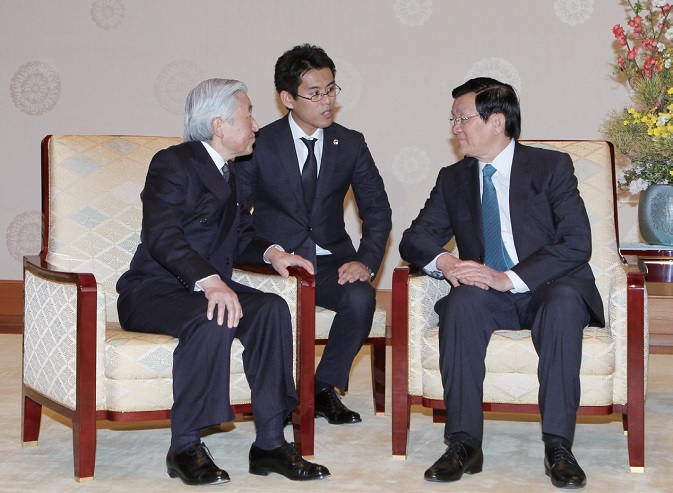 張晉創與日皇會面
兩國各取所需
從越南的角度來看,張晉創此行是非常成功的,不但加強和鞏固與日本的政治關係,在經濟上也獲可觀的得益。日本JICA (Japan International Cooperation Agency) 答應盡快落實向越南提供ODA在海防和頭頓設立特別工業區,有助越南實現其「工業化策略」、建設Bach Dang橋第二期工程;日本JBIC (Japan Bank for International Cooperation) 則準備向越南提供十至十五年期貸款助發展基礎建設項目。而JVPFA (Japan-Vietnam Parliamentary Friendship Alliance) 則倡議在河內設立越南 – 日本大學,以提升越南在地區內的學術水平。安倍還向越方重申,繼續視越南為日本ODA政策的重要夥伴、積極支持越南的「工業化和現代化」,協助越南發展工業園和寧順省兩個核發電站項目。此外,越南和日本還簽訂了教育、文化、體育、旅遊、科技、醫療保健和農業等多個領域的合作協議。兩國並同意為地區的和平、穩定、合作和繁榮作出貢獻。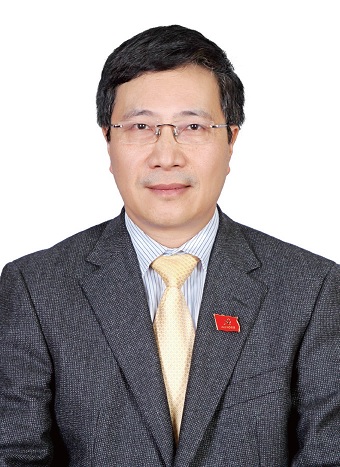 越南副總理兼外交部長范平明
值得我們關注的是,日本對越南的所需甚為清楚,無論提供的ODA還是直接投資,重點都放在基礎建設,包括高速公路、橋樑、機場航運大樓、核電站等。這證明日本有關部門曾對越南作了深入的研究和分析,至於設立工業園對日方也是有利的,因為近年在華有投資的中小企業要面對營商成本增加,技術轉型以及《勞資合同法》等等的挑戰,正謀出路,越南便是目的地之一。此外,在政治方面,日本冀拉攏越南幫助其與東盟的關係;在經濟方面,有助日本盡快就加入TPP事宜展開雙邊會談。因此,張晉創這次日本之行,對越南和日本都各有所需、各有得益!
編輯部
本文圖片由越南通訊社提供
新絲綢之路
New Silk Road
上世紀七十年代,「乒乓外交」令其後中國與美國建立外交關係,而「乒乓外交」也引伸至「體育外交」,北京奧運便是中國「體育外交」成功例子之一。除「乒乓外交」外,中國的「熊貓外交」也是非常成功的,使中國與多個國家的人民增進友好關係。去年中國推出「高鐵外交」,中國國務院總理李克強於二零一三年出訪東南亞時,促成了中泰「高鐵換大米」,無奈近三個月來,泰國的政局不穩,令「高鐵換大米」計劃遇到波折。儘管如此,這並沒有影響中國推行「高鐵外交」的決心。去年十一月,李克強總理訪問中東歐時,中國與匈牙利和塞爾維亞達成協議,三國將合作建設連接布達佩斯和貝爾格萊德的「匈塞鐵路」,按照計劃,建成後的「匈塞鐵路」的時速可達三百公里,即連接匈塞兩國首都的車程只需兩個小時左右。此外,中國還正與羅馬尼亞商討在修建羅馬尼亞高鐵方面的合作,這標誌着中國的「高鐵外交」在中東歐已初見成績。
在推行「高鐵外交」的同時,中國正展開「新絲綢之路外交」。去年九月,中國國家主席習近平在訪問中亞四國期間,提出共同建設「絲綢之路經濟帶」的構想,同年九月,中國總理李克強在參觀中國 – 東盟博覽會展館時也首次提出「要鋪就面向東盟的海上絲綢之路」。值得注意的是,中共十八屆三中全會審議通過的《中共中央關於全面深化改革若干重大問題的決定》以及去年十二月舉行的中央經濟工作會議,都明確提出要推進「絲綢之路經濟帶」和「海上絲綢之路」的建設。
近數月來,中國在推動「新世紀絲綢之路」不遺餘力,期通過「陸上絲綢之路」與「海上絲綢之路」兩條「絲綢之路」,把中國經濟發展、與陸海兩條絲綢之路沿線國家相結合,互相促進經濟發展和在多個領域的合作。即將在福建泉州舉行的「新世紀絲綢之路經濟論壇」便是中國推動「新絲綢之路」的活動之一。預料「新絲綢之路」的具體政策、商機和目標在不久之將來會較為明朗。
據悉,斯里蘭卡對參與「海上絲綢之路」持積極態度,這標誌着「海上絲綢之路」的構思開始落地,預料會有越來越多的國家會表態參與,期通過海上互聯互通、港口城市合作機制以及海洋經濟合作等途徑,最終形成海上「絲綢之路經濟帶」。繼「乒乓外交」、「熊貓外交」、「高鐵外交」之後,「絲綢之路外交」將會是中國外交新亮點!
編輯部
緬甸 國際投資者的寶藏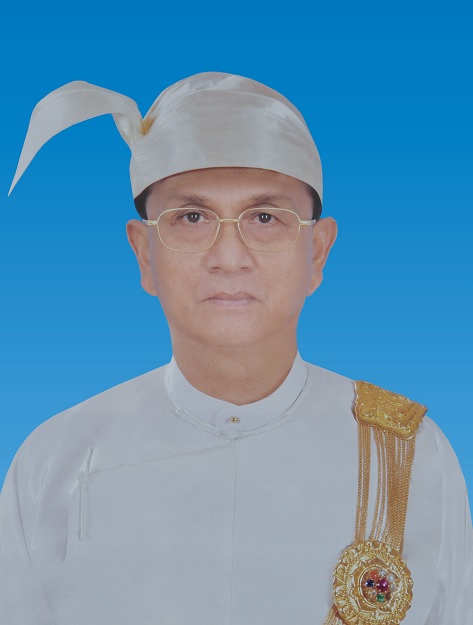 緬甸聯邦共和國總統 吳登盛
今年的一月四日是緬甸聯邦共和國獨立六十六周年的日子,回顧獨立以來所走過的路,緬甸確實是變化很大。自吳登盛於二零一一年三月三十一日就任總統後,緬甸無論在政治改革及經濟發展方面都出現令人刮目相看的成績。緬甸在吳登盛總統為首的新政府領導下,正在實施改革開放政策,從而得到歐盟和美國等西方國家放寬制裁、恢復國際援助,而國內民眾對新政府亦越來越接受,各民族的團結亦有所加強。二零一三年十二月三十一日,緬甸更宣佈釋放所有政治犯,這一舉措無疑是向外界顯示新政府的自信以及朝野摒棄前嫌,共同為國家的發展而努力!
中緬關係 更形鞏固
緬甸是中國的友好鄰邦,兩國人民的交往源遠流長,素有「胞波」情誼。中國長期以來都是緬甸的最大貿易夥伴及外來投資地。去年四月,吳登盛出席在海南省舉行的「博鰲論壇」,期間與中華人民共和國國家主席習近平進行了親切而友好的會談,並發表了「聯合公報」,指出在二零一一年,兩國建立全面戰略合作夥伴關係以來,兩國在多個領域的友好交流和合作有所向前,兩國並為地區性的和平與發展作出積極的貢獻。事實上,兩國在經濟及其他領域的合作是更形緊密的,近期兩國成功合作的例子計有:去年十月二十日來自緬甸孟加拉灣的天然氣當日在廣西貴港市點燃,這標誌着中緬天然氣管道幹線全線建成投產。去年十二月,中國協助緬甸舉辦第二十七屆東南亞運動會的開幕式及閉幕式均取得圓滿成功,受到各方好評。今年一月,中緬合作項目 – 緬甸曼德勒省浮法玻璃廠開業,該廠計劃年產各類玻璃製品五萬餘噸,將成緬甸國內目前最大的玻璃生產企業。吳登盛總統並出席了開業慶典儀式。以上都是中緬兩國建立全面戰略合作關係以來有目共睹的成果,對兩國及兩國人民均有裨益。
營商環境 日益改善
緬甸是一個自然資源和人力資源豐富的國家,亦是一個擁有六千萬人口的龐大市場,隨着新政府堅持政治改革、經濟開放政策以及法律、法規的逐步完善,國際投資者視緬甸為「有待開發的寶藏」,有不少國家的大型、中小型企業均派員前往考察及挖掘商機,預料在不久之將來,緬甸的發展將會一日千里、前景無限。
值得一提的是,今年緬甸是東盟輪值主席國,該國在地區性議題以及地區性的合作與發展都會起着一定的重要作用。此外,今年上半年,東盟將會在緬甸商討「東盟 – 香港自由貿易協議」,若達成協議,將會進一步促進和擴闊香港與東盟成員國的經貿關係,創造更多商機。
編輯部