Eleven French companies specialising in cards and identification attending the CARTES ASIA 2013 trade show in Hong Kong
The fourth CARTES ASIA trade show – an unmissable event for anyone involved in smart cards and contactless cards in Asia - will take place in Hong Kong on March 27-28, 2013. 120 exhibitors will participate in this landmark meeting, 3,000 visitors are expected. The French pavilion, under the auspices of UBIFRANCE, will host eleven French companies representing the entire sector.
The French exhibitors are at the forefront of the latest technologies and will propose innovative and secure ideas for making all types of transaction, with the focus on mobile payment solutions as well as RFID/NFC technologies, identification, authentication and the manufacturing of cards. The applications for this kind of technology are numerous, especially in the banking and health sectors and for government work (such as e-passports). There is also great potential for use in other areas such as the aerospace and automobile industries, retail, manufacturing, logistics, textiles, libraries, laundry services and ticketing.
France boasts major advantages for the memory, chip and contactless card markets, with the core features including solutions for storing, editing and retrieving data; card and holder identification; and authentication. There were 59.8 million cards in circulation for transactions totalling 451.2 billion euros in France in 2010, along with 360 million online payments (23.6 billion euros), 7.06 billion ordinary payments (336.2 billion euros), 242 million overseas payments (16 billion euros) and 1.51 billion ATM withdrawals (115 billion euros).
The prevailing lack of security is generating a growing need for card safety. The most vibrant sector in this area is access control in public and private as well as ID verification by measuring physical features. In France up to now only biometric passports have emerged since 2006, comprising scanned fingerprints and photo. The NFC (Near Field Communication) market has moved on from the innovation phase to the adoption stage and tests for the first commercial deployment in 2011 with the advent of mobile terminals, including NFC. The major applications for this type of technology are payment and ticketing.
RFID is an automatic radio-frequency identification system, with potential applications in every area of business. Active and passive RFID tags come in different forms, including RFID labels, badges and cards. The RFID tags are usually linked to RFID readers connected to an information system. When coupled with sensor networks, these RFID technologies are the basis for futures applications for the Internet of Things (IoT).
The exhibitors at the collective French area.
MICROPROSS www.micropross.com
VFP INK www.vfp-ink.com
KEYNECTIS www.keynectis.com
S-P-S www.s-p-s.com
STARCHIP www.starchip-ic.com
SMARTWARE * www.smartware.fr
DELON TECHNOLOGIES SUZHOU Co. Ltd.
KEOLABS www.keolabs.com
ADVANCED TRACK & TRACIBILITY www.att-fr.com
SECURE-IC www.secure-ic.fr
MOBIWIRE www.mobiwire.com
Contact in France:
UBIFRANCE
Thibaut BARDE
Project Manager: Information Technology and Communication
Tel: +33 1 40 73 38 22
Email: thibaut.barde@ubifrance.fr

UBIFRANCE Hong Kong
Ms. Lily YUI
Senior Trade Advisor, Communication
Tel: (852) 3752 9178
Email: lily.yui@ubifrance.fr
---
十一家法國智能卡及身份識別專業公司參與二零一三年亞洲智能卡展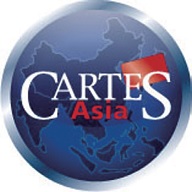 第四屆亞洲智能卡展 (CARTES ASIA 2013) 將於三月二十七及二十八日在香港舉行,對任何從事智能卡及非接觸式卡的人士來說這是一個不容錯過的展覽。一百二十家參展商將參加今年的盛會,跟三千多名參觀者會面。由法國商務專員公署 (UBIFRANCE) 組織的法國展館屆時將匯集十一家業內具代表性的參展商。
這些參展商走在新科技的最前端,為所有類型的交易提出創新及安全的理念,專注於移動支付的解決方案,以及射頻識別/近距離通訊 (RFID/NFC) 技術,身份識別,驗證和智能卡的製造。這種技術的應用範圍很多,特別是在銀行,衛生及政府部門 (例如電子護照)。此外,智能卡亦可以應用在其他領域,例如航空、汽車、零售、製造、物流、紡織、圖書館、洗衣服務及票務等。
法國在以下的行業存在主要優勢:記憶體,芯片卡及非接觸式卡市場,主要的功能包括存儲,編輯和檢索數據;智能卡及持有人的識別和認證。
二零一零年,在法國流通的智能卡有五千九百八十萬張,交易總額為四千五百一十二億歐元 ; 網上付款的交易次數達到三億六千萬次(二百三十六億歐元) ,普通支付的交易次數達到七十億六千萬次(三千三百六十三億歐元),境外支付的交易次數達到二億四千二百萬億次(一百六十億歐元) ,自動櫃員機(ATM) 提款的交易次數達到十五億一千萬次(一千一百五十億歐元)。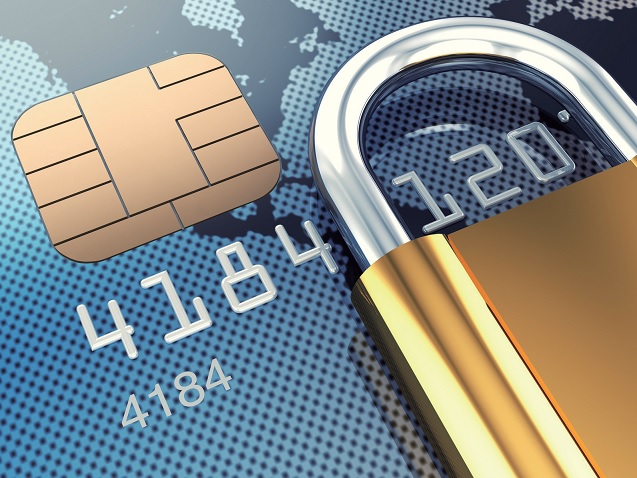 在普遍缺乏安全的情況下,顧客對智能卡安全性的需求日漸增加。在保安方面最活躍的範疇要算是公眾和私人場地的出入管理控制及基於人體特徵的身份驗證。在法國,到目前為止,只有生物護照自二零零六年開始被發展起來,包括了指紋掃瞄及照片。而NFC (近距離通訊)市場亦在二零一一年從創新階段,發展到被採用及初次在市場內曝光,並伴隨着移動終端的出現。此技術最常見的應用範圍包括票務和付款。
RFID是一種自動無線射頻識別系統,在每個行業內都具有潛在的應用價值。主動和被動的RFID標籤具不同形式,包括RFID的標籤、證件和智能卡。RFID標籤通常連接著一個RFID讀取器,並跟一個信息系統有連接。當這些RFID技術與傳感器網絡結合時,可成為物聯網 (IoT) 未來應用程式的基礎。
亞洲智能卡展法國參展商資料
MICROPROSS www.micropross.com
VFP INK www.vfp-ink.com
KEYNECTIS www.keynectis.com
S-P-S www.s-p-s.com
STARCHIP www.starchip-ic.com
SMARTWARE * www.smartware.fr
DELON TECHNOLOGIES SUZHOU Co. Ltd.
KEOLABS www.keolabs.com
ADVANCED TRACK & TRACIBILITY www.att-fr.com
SECURE-IC www.secure-ic.fr
MOBIWIRE www.mobiwire.com
有關更多詳情,請聯絡:
UBIFRANCE(法國商務專員公署)
Thibaut BARDE
資訊及通信科技項目經理
電話: +33 1 40 73 38 22
電郵: thibaut.barde@ubifrance.fr

芮瑞琦
高級商務專員-傳訊部
法國商務專員公署(香港辦事處)
電話:(852) 3752 9178
電郵: lily.yui@ubifrance.fr